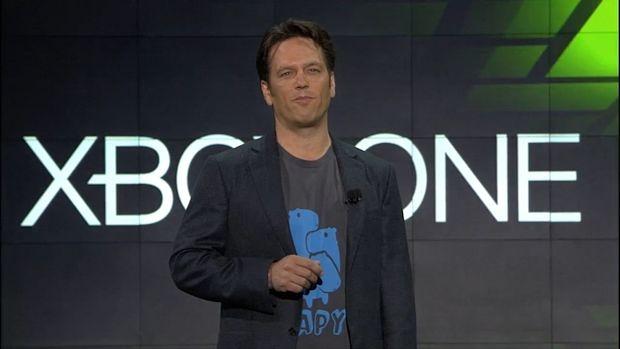 Following Marc Whitten's departure from Microsoft, the Xbox division has been left without a leader. To fix that, Microsoft has appointed Phil Spencer to the head position within that section of the company.
Considering that Spencer has been with the company for a very long time and has played a role in the Xbox division for a while, his promotion makes sense.
I will now be leading the Xbox, Xbox Live, and creative teams including Xbox Music, Xbox Video and Microsoft Studios as we deliver the next generation of games and entertainment. Combining these teams will strengthen the connection between some of the world's most innovative creators and those building the Xbox itself. – Spencer
Prior to this corporate change, Spencer was at the head of Microsoft Studios.
Microsoft CEO Satya Nadella announced the promotion earlier today in a company email and according to it, Spencer will report directly to Terry Myerson, executive VP of the Operating Systems Group.
For all the kind words and support – thank you. So proud to be part of Team #Xbox.

— Phil Spencer (@XboxP3) March 31, 2014
Given his experience in the field, Spencer will surely make a good Xbox head, though it will still be interesting to see which direction he takes the division in. For the most part, changes are not common on that side of Microsoft, so Spencer will primarily steer the ship in approximately the same direction.
I am incredibly proud of the talented Xbox employees around the world and believe, like they do, in the power of technology to bring games and entertainment to life across console, PC, tablet and mobile devices.  It's been a remarkable year for Xbox and I am honored to lead the team at this incredible time for Microsoft and the games industry. – Spencer
Recently, Spencer worked with Phil Harrison to line up games for the Xbox One launch that occurred last year. Now that Spencer has more control however, he will able to do a whole lot more.
Question – How will Phil Harrison change the Xbox division, if at all?
Summary

: Long-time Microsoft employee Phil Spencer has been promoted to the head of the Xbox division. Microsoft CEO Satya Nadella made the announcement in an email earlier today.

image credit: computerandvideogames