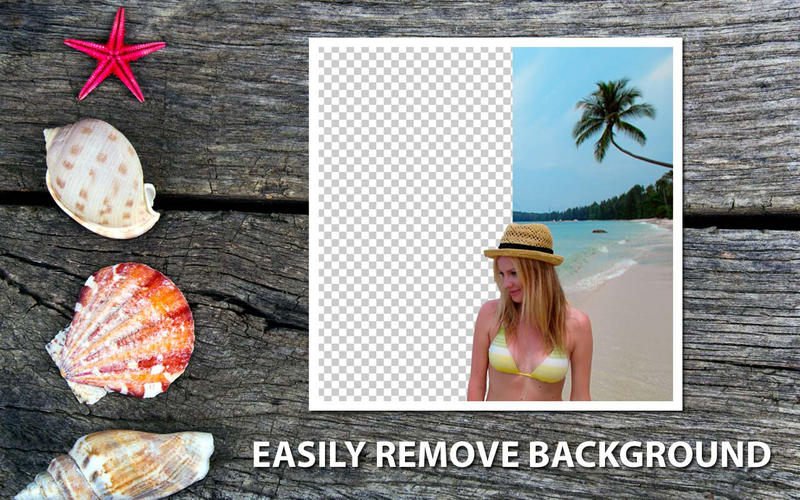 [app id="824118998″]
PhotoScissors is a Mac App developed by Maxim Gapchenko. This tool makes it easy for even the most technophobic, inexperienced person to remove the backgrounds in a photograph. This is a user-friendly photo editing tool that is well worth checking out.
If you want an app that can easily extract objects and remove background from photos, this is it. The interface is very straightforward, and will be easy for even a novice to navigate.
To prepare an image, you just need to make a few lines with a drawing tool to cut the objects out. This makes it super easy to create isolated images with colored or transparent backgrounds. The developer suggests this is a good tool to create clean-looking product pages for eBay or Etsy listings.
PhotoScissors is extremely user-friendly, with intuitive menu design and button layouts. That being said, there can sometimes be a bit of a lag while the image is processing. This is really the only downside to the app, and it's a pretty minor one.
Other than that, PhotoScissors gets high marks for usability, interface, and features. Many people find programs like Photoshop to be intimidating. For those people, PhotoScissors is the answer.
PhotoScissors is a must-have app for anyone who likes to play around with their photos. This is a great tool for photography fans, bloggers, or collage fans. It would be great for editing vacation photos or taking product photos to use on your own website.
Overall, this app is worth buying because it is simple to use, works well, and is useful for a number of situations. I've liked this developer's other apps, and hope to see more from him in the future.
PhotoScissors requires OS X 10.7 or later, and a 64-bit processor. Also requires 1000 MHz processor and 256 MB RAM. Windows version also available, compatible with Windows XP, Windows Vista, Windows 7 and Windows 8.