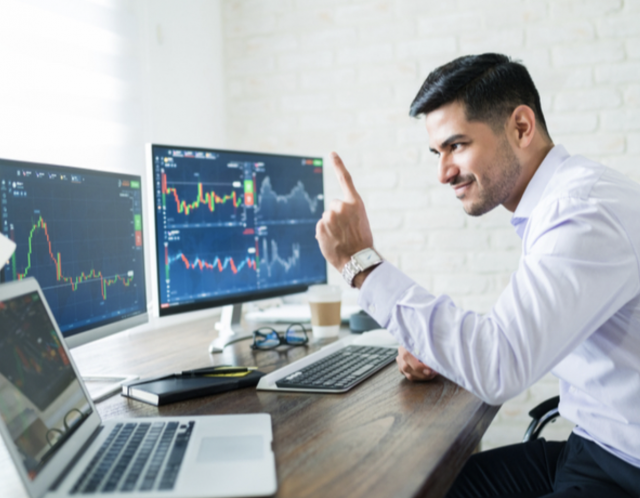 What was considered a niche profession before is now available to every layperson.
Day trading can be done with stocks, but now that cryptocurrencies are here it makes sense that you'll want something that's exciting and volatile.
Before jumping in, check out these pros and cons of a cryptocurrency day trader.
Pros of Day Trading Cryptocurrency
The Potential to Make It Big
News of people becoming overnight millionaires with Bitcoin is nothing new. It's what attracts thousands of people to invest their money in cryptocurrencies with the hope of making a profit.
Day trading is somewhat like hitting the jackpot, only you're doing it in small increments. As long as you have a good strategy and you stick to it you shouldn't have too much losses.
You can learn trading from the experts and online resources, or you can open an account at a reputable trading platform. Regardless, you can grow into a good investor when you pay attention and dedicate time to learning the trade.
Your Own Time and Hour
Day trading in the world of cryptocurrency is much like having an online business- you're your own boss and you can make decisions without looking over your shoulder.
It's not like a 9 to 5 because you have the freedom to do what you want. However, this comes with a few risks of its own (which we'll discuss later). Aside from being your own boss you can set a time to start trading and an end time. You can also abruptly step away to spend time on personal matters and not have to worry about job repercussions.
A Variety of Strategies Available
Day trading Bitcoin and other cryptocurrency is exciting since there's a lot going on, and you can gain a significant amount of money in a short time.
Crypto and day trading is a great match since crypto is volatile, which means it tends to go up and down in value in a short span of time. In this case you have a lot of volume to move and the potential to make money is there.
Cons of Day Trading Cryptocurrency
You Will Need Capital
Day traders will need to start their foray with a significant amount of investment, which will require capital. It's more exciting if you're moving as much volume as possible to gain the greatest returns.
Capital is directly related to actions, and more actions in day trading the better. That said, not a lot of people have enough capital to start with Bitcoin but the good news is that you can try other lesser-known cryptocurrencies.
Success is Not Guaranteed
Every investment will have its own share of risks, and cryptocurrency is no different. You'll have to deal with its volatility and predict where the trend is going at all times to make a profit.
At the end of the day and even when you make actions it's not a guarantee that you'll make money. However, this is good because the longer you stay in the game the more knowledge you accumulate.