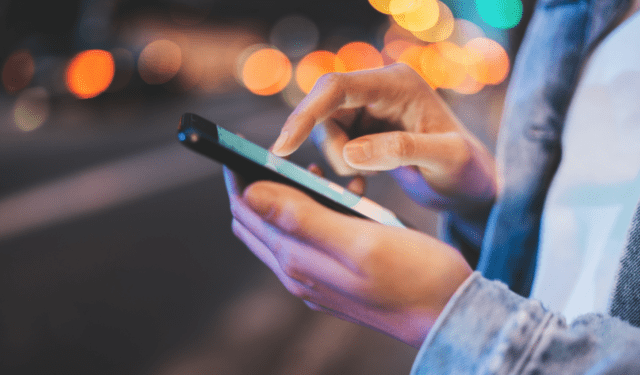 This is the era when many of the tasks by people are carried out by apps on a smart device. One can find various apps in the same category and go for the one that can help him get the best utility. Protection for app is also much needed when one needs to use it daily. Security of the app is also a concern for users but in many cases coding is required which is not a cup of tea for ordinary users. One needs to have expertise on coding while creating the app protection. While it may seem easy to develop apps for your customers, it can be a difficult task to maintain the security of the app. Soon after you release an app into the market, you will be flooded with hacking attacks from several corners. Most of them are out there to install malware and spyware that can collect user data and other information from your customers. As a company, your reputation depends on how secure you can make your apps for your customers. In this regard, you need to take the support of experts who provide in-app protection for your mobile applications.
Get real time security for your apps
When it comes to screening your apps for any vulnerabilities, it needs to be done in real time. This can be a difficult task unless you have professional support. When you choose threat analytics data that come with unique metrics, you will be able to monitor all the activities of your apps in real time. This will help you to make suitable changes after monitoring the entire process in one dashboard. This can give a visual picture of how attackers are trying to bypass your basic logic using various methods. The security of the app is an important aspect with the help of which one can also protect his data while enjoying the use of apps in different ways.
After noticing suspicious moves in the app, you can analyze hacking data to see where the exact vulnerability lies in your app. This can help you to take suitable remedial measures in future to plug the loopholes. The moment you find such an app or any malware you must take a few actions. First step you need to take is to remove any suspicious app from the device with its all patches and cookies. If you have a minute doubt also you can go for the additional security such as use of antivirus app or online removal of such patches with the tools specifically designed for smartphones.
Ways to improve security of your apps
If you want to improve in-app protection features in your mobile applicationyou need RASP. The Runtime Application Self Protection technology helps you to detect attacks in real time on a convenient dashboard. In the same manner, you will be able to get rid of those attacks without any coding from your side. All this happens automatically when you choose RASP technology for your apps.
The best part about using such technology is that there is no need for any coding which makes it easy for you to focus on your core application features. All you need to do is to upload the ready to use technology to secure your apps. In this way, even novice app developers can secure their apps by using such technology.
There is no need to worry about performance related issues when you choose such technology for your applications. It does not impact the usability of the app in any manner. There is no consumption of memory in large quantities and the battery usage is also negligible while using such security features. In short, there is no burden while using such technology.
If you are using third party libraries in your applications, you need not worry about compatibility issues as this technology will integrate with all the major third party tools. This can secure your source code from different types of modification threats and reverse engineering attacks.
When your application is being tampered in any manner by choosing rooting techniques, this will block the app and prevent it from launching in such devices. In this way, your users will not be able to access the applications in such compromised devices.
There are many ways in which users can cheat the application developers by using cheat codes and other methods. This can result in significant revenue loss for your business. For this reason, you should always use such in-app protection features that will prevent such abuses to your applications.
You also have the option of building your own security console by using such technology. In this way, you will have a customized setup which will help you to integrate different features in your system. It becomes easy to monitor different aspects of your application from a common and customised dashboard. Companies offering such technology can customize the entire platform to suit your individual needs. There is no need to worry about cost increasing due to implementation of such technology as it comes at nominal cost. When compared to the overall cost of building and maintaining your application in the market, this is nothing. In fact, you are more likely to get more customers when you show them that your app is completely secure. In this way, you make considerable gains out of using such security applications.
These are some of the ways in which you can safeguard your applications. Remember that threats can arrive anytime as attackers keep on discovering new methods to attack different apps. For this reason, you should always be alert with regards to security features. Always choose a real time monitoring system for your applications and get complete security within a short duration of time. When you choose the help of professional service providers, you need not worry about implementing this technology with your own code. Everything you need comes ready to use which can be uploaded along with your source code into your applications.