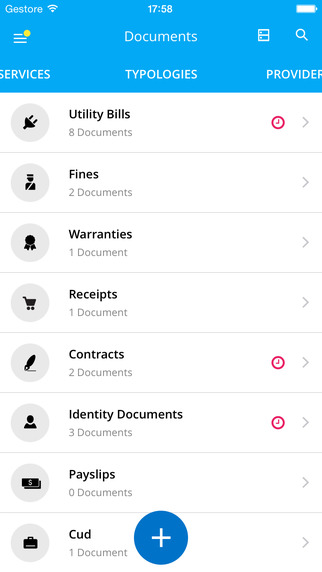 [app url="https://itunes.apple.com/us/app/quokky/id850440828?mt=8″]
Introduction
Hello Tapscape readers! Today I'm back with another great app review for you, namely Quokky, which allows you to store all your life's data in a tight, cohesive place. So without further ado, let's dive into the review!
Using Quokky
Quokky is a data storage app where you can keep track of all important things in life. Now, of course there are a lot of these apps out there but Quokky likes to do things just a tad different. Quokky, for example, let's you store everything from receipts, contracts made through business deals, fines, bills and the list goes on and on.
I haven't seen an app that has so many convenient categories available to it yet and that's what I think is the really strong point about Quokky. Storing your data is as easy as simply shooting a picture of your fine or receipt, but the app also has enough quick options to import data from your e-mail accounts. This app can even store .PDF files for you!
Even though it might sound complicated, navigating through the Quokky app is very easy. With lush colors and a very intuitive interface you can jump very quickly from category to category and the app will even show you if certain receipts or bills are almost past due. This makes Quokky an incredibly powerful organization app that's fantastic to use in your daily life.
Our conclusion
I've been very fond of the app Quokky and have been using it to store certain contracts and other files. It really is incredibly useful to have such a protected and organized environment for the things that, well, are maybe less nice in life (bills, for example). Quokky allows me to have a great overview of everything I still need to fix and do and I congratulate the developers on this.
Like I said before there are a lot of apps like this out there but none offer as many original and lucrative categories as Quokky. That's why I can recommend this completely free app to everyone and I suggest you download it in the app store today!
Quokky requires iOS 7.0 and is compatible with iPhone, iPad and Android devices