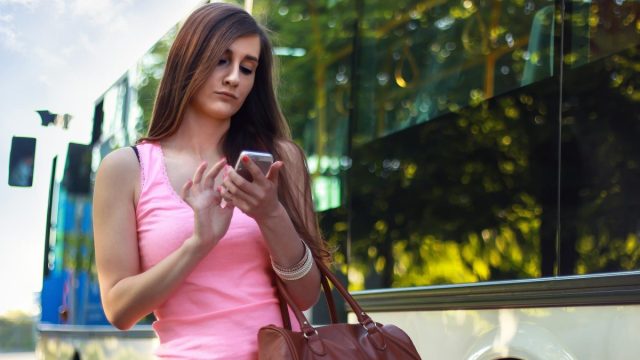 SMS, without a doubt, is the best way to communicate with your customers on a personal level in today's crowded Internet space. Texts have always brought warmth and a personal touch. At present, the average click-through rate for links sent via SMS marketing is roughly 19.3%, compared to email marketing, with a measly 4.2%.
If you're not using SMS marketing to move your real estate business forward, you're missing out. In this article, you'll learn everything you need to know about real estate SMS marketing, and get comprehensive guidance on how to kick off successful SMS marketing campaigns.
Why Use SMS Marketing for Real Estate?
SMS Marketing is the reason why your competition is getting all the leads and you're not. Here's why you should use SMS marketing for your real estate business:
Greatest Open Rate of all time: SMS has a 98% open rate, by far the best open rate for all marketing channels in use today.
SMS marketing is cost-effective and much more affordable than other marketing options– yet ROIs with SMS have no competition.
High Conversion rate: The goal of marketing is conversion. A study performed by EZ texting revealed that SMS leads the conversion charts by myriad margins, with an impressive 32% conversion rate. Only email marketing comes close, with an established 3% conversion rate.
Great Delivery and response rate: With a great SMS marketing service, your customers will be reading your texts literally within seconds after you press send. Plus, 90% of your audience will open up your texts within the first 3 minutes, while you can expect a response rate of 45%.
Flexibility: Customers can opt-in and out whenever they like. However, 70% of customers say they'd love to receive marketing messages from their favorite brands.
SMS marketing strengthens customer engagement because it provides a means to engage with your customers on a personal level.
SMS marketing Use Cases in Real Estate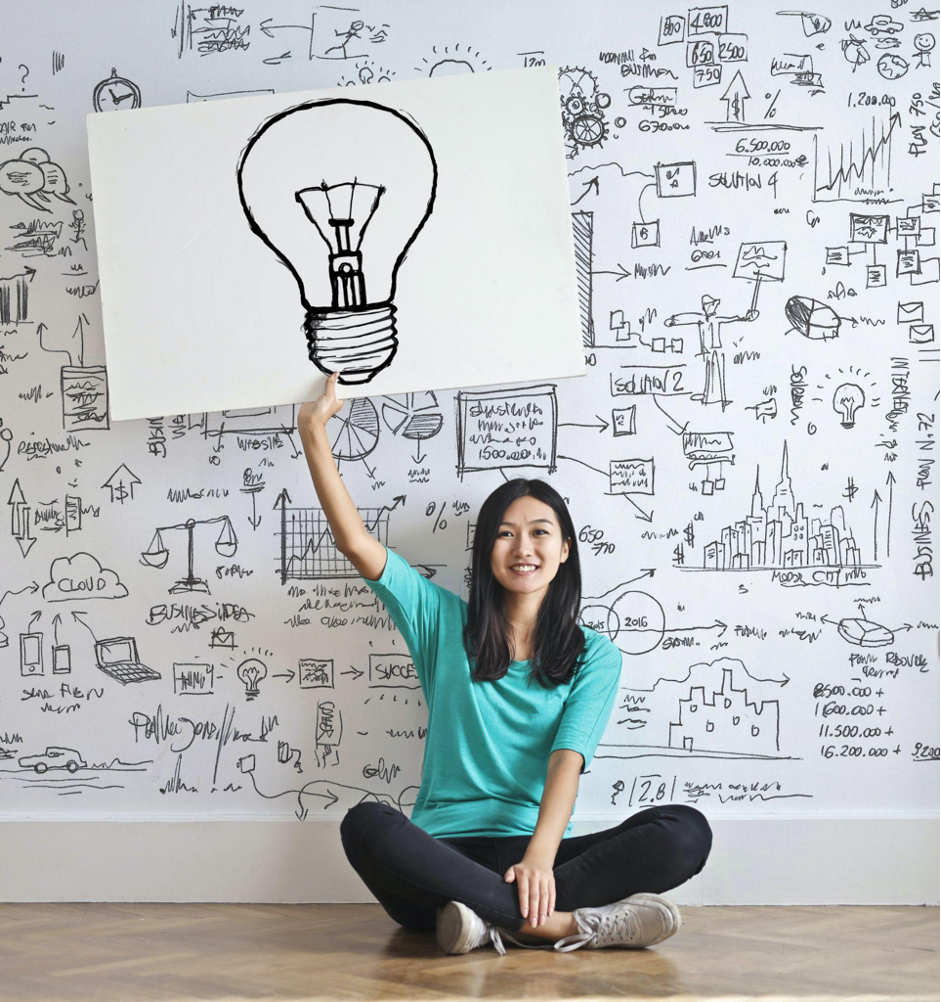 Communication is key with real estate. More than anything else, you've got to connect with your clients promptly and clearly. These conversations might involve sales offers, quick reminders, Event promotions, re-engaging cold leads, customer service, special discounts, and other promotional messages.
Here are the most common use cases of SMS marketing in real estate.
1. Follow-up
Managed to get a couple of leads through your website or brochures? Don't leave it at that, it's time to capitalize on follow-up SMS to get your clients over the sales bridge.
Here's a great sample:
"Hi John, it's Joan from Cocoran Real Estates.
Thanks for your interest in our property downhill. What did you think of it? Can we schedule a call to talk next steps? let me know what time works best for you.
Cheers!"
2. Discounts and Special offers:
Statistics show that customers are often excited to receive coupons, discounts, and other promotional offers via SMS. Here's a great SMS template you can use:
"Hi, Rose!
Remember the house at 95 Grove street, house #20,  New York City that you thought is a good fit for your family?
Well, I have good news. It just dropped from $155K to $130K. This special discount only lasts one week. Would you like to make an offer?
I'm here if you have any questions. Cheers!"
3. Re-engage Cold customers:
SMS is the best option when it comes to connecting with cold customers. Sometimes all it takes is one warm text like this one:
"Hi Anna, I know it's been a while since we spoke.
Just wanted to let you know that there are a couple of great houses within your area that are currently going for under $400k. Great prices right? Here's a detailed list of all the properties, with great pictures so you can have some fun.
Feel free to schedule a call with me to talk about any property that catches your attention. Cheers"
4Quick Reminders, General Sales/Marketing:
"Hey, Frank,
Just a friendly reminder that you recently scheduled a viewing for your property this Friday, May 21st at 4 pm. Keeping the house in great shape will be a great value add for you.
See you then, cheers."
5. Confirmations
"Great news, Josh! Your offer for an apartment on Chico 1910 East 20th Street has been accepted! Can we set up a call and discuss the next steps?"
How to Set up a Successful SMS Marketing Campaign for Real Estate
The real estate hasn't really embraced SMS yet. The California Association of Realtors found that only 5% of real estate agents communicate by text. This is an opportunity for you to get ahead of your competition. This section reveals the most important tips for launching successful SMS campaigns. Tips are from our experts at Smarter Contact, a global leading brand in SMS marketing.
1. Set Goals and KPIs
Always start here!
Setting goals and KPIs for your SMS marketing campaign is the most important step because your goals will guide your efforts and more importantly, your messages. First, identify your target audience and build buyer personas.
Defining the number of new leads you'd like to reach through your SMS campaign is a good performance indicator to go with. This will ensure accountability and keeps your team aligned.
2. Choose the right SMS marketing service:
With your goals and KPIs in order, the next step is to choose the right SMS service to get you the best results. Chances are, you're new to SMS marketing. So you want an SMS service provider that's easy to use –and doesn't require expertise.
Your choice of messaging service will depend on your needs. You might want to choose a provider that offers:
Bulk SMS to reach a wide audience
Automated opt-in forms for your landing pages
Automated replies, Support for Short Codes
Customer feedback, polls, and surveys.
Smart audience segmentation and message personalization.
Setting up multiple campaigns – Great organization.
Pre-built SMS templates to get you going.
Tracking campaign performance in detail.
We strongly recommend Smarter Contact for all things SMS marketing – to guarantee great marketing results and much fun in the process. Also Close More Deals, Faster with our expert service on Real estate investing.
3. Grow your Subscriber list
A subscriber list is the cornerstone of any successful SMS campaign. Building your list and leveraging your subscriber list is essential. The higher your reach, the higher your sales.
Note that you can't send an SMS to a customer who's not given you permission to do so, via an opt-in – It's illegal!
How do you build a subscriber list? Run competitions, do giveaways, leverage your existing email list, and social media, or add opt-in forms on your website or physical stores.
– Write persuasive, personalized marketing copy
Don't bother sending out text messages if you don't have a great message. It's important to write short, clear, and concise copy that converts. With SMS you only have a few words, so make the most of them.
Three things matter most with SMS marketing copy:
Add Value,
Use urgency,
Pick Curiosity, and
Include a call to action.
– Track results
Finally, track the effectiveness of your SMS marketing campaigns. This is as important as everything else, even more. Some key metrics must be taken into consideration:
Click through Rate
Delivery Rate
Unsubscribe Rate
Conversion Rate
List growth rate.
Campaign Return on investment
Tips for a Successful Real Estate SMS Marketing Campaign.
The Do's of SMS marketing
Focus on providing value to your prospects or leads
Get your timing right: You could have a strategic time of the day, month, or year when your campaigns yield the most fruits. Also, be opportunistic, and take advantage of trends, and peculiar situations to get your real estate business ahead with SMS.
The Don't of SMS marketing
Don't Use abbreviations much:
Don't forget to state who's sending the texts
Never spam your audience. Do not send texts too often.
SMS for Real Estate: Success Stories
1. Josh Barker of Real Estate Advisors Generates So Many Leads with this Genius SMS marketing strategy:
Josh Barker is one of the top five real estate agencies in the RE/MAX network, a real estate leader in his country. He attributes his success to SMS marketing. Josh and his crew established SMS keywords for all of their properties. As a result, when potential buyer texts a keyword, they'll receive an automatic message with a link to learn more about the property.
Josh integrated an API into his system, which sends email alerts to his sales team. His team is immediately notified when a lead received one of their automated text messages. The client is contacted by phone or customized text; reducing response time and driving more leads.
Final Thoughts
SMS marketing is an excellent tactic to convert potential clients to real estate. The personal touch is what makes SMS gold for real estate businesses. You've just gone through a complete, comprehensive guide on SMS marketing for real estate – the only guide you'll ever need to launch successful SMS marketing campaigns.