Xiaomi is highly popular in the Asian markets, especially India and China. However, more people are aware of its "Redmi" lineup than the company's name "Xiaomi. To take advantage of the situation, the company has decided to operate Redmi as a separate brand and today announced the Redmi Note 7.
The Redmi Note phones have always been known for their humongous screens coupled with great battery life. The cameras have also been quite decent but this year, the company is installing a 48 megapixel camera along with a 5 megapixel sensor. The main 48MP sensor will be used for all the main work and the 5MP sensor will used for depth detection to create the bokeh effect.
Let's talk about the camera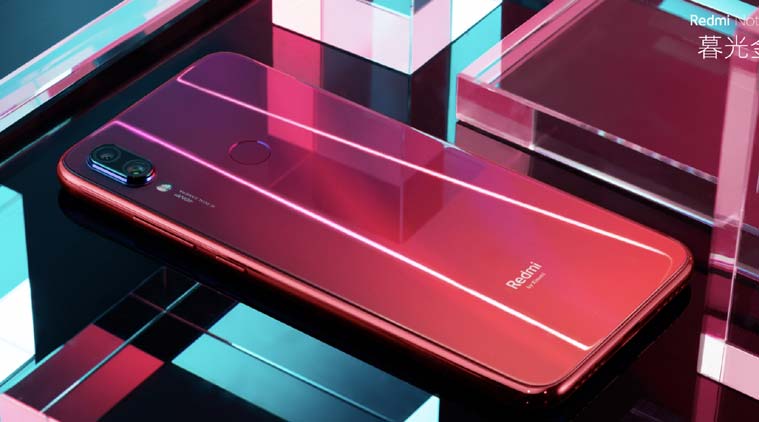 To geek out, the main camera will be able to take 48 million tiny 0.8-micron pixels when in good lighting. However, adjusting to different lighting situations, the camera may shoot 12 megapixel shots with 1.6-micron pixels. On paper, the camera appears to be able to take quite amazing high quality shots but it's yet to be seen if the Note 7 can hold up in real life scenarios too.
I show concern for the quality of the camera because this is a sub $200 smartphone, it starts at $150 to be specific.and goes upto $200 for the higher specced version. However, one noticeable difference, according to The Verge, is that the camera sensor is quite large compared to the one found on most smartphone. The sensor appears to be a ½ inch wide which will help in grabbing good detail in low-light conditions.
Under the hood, the Redmi Note 7 sports the Qualcomm Snapdragon 660 chipset coupled with a 4000 mAh battery which supports Quick Charge 4. One the front, the display measures 6.3 inches along with a water drop styled notch. The phone is scheduled to release in China soon and then enter other markets like India.