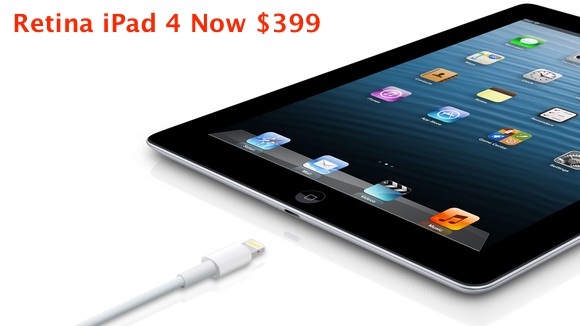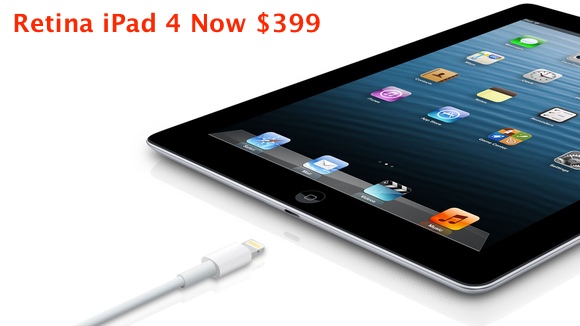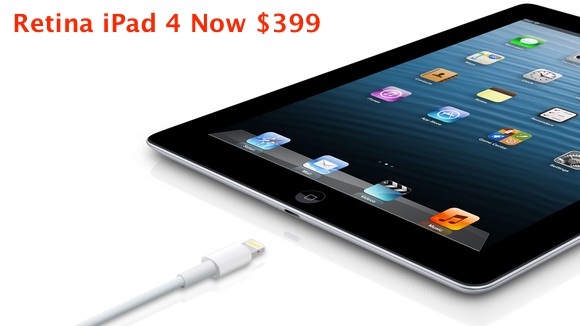 Apple works in mysterious yet predictable ways. While everyone expected the iPad 2 to be phased out, it is nonetheless odd that the company waited until mid-March to kill it. And, why replace it with the Retina iPad 4?
Various retailers, including Walmart, have been blowing out new iPad 2s for $299, which $100 off their suggested retail price. So, it isn't surprising that Apple has announced the model's retirement.
"Now for $399 customers can get iPad with a stunning 9.7-inch Retina display, fast A6X chip, and 5MP iSight camera, offering a dramatic upgrade in power, performance and value compared to the iPad 2 it replaces," said Philip Schiller, senior vice president, Worldwide Marketing. "The iPad line sets the gold-standard in mobile computing and all iPads have access to the largest and best ecosystem of more than 500,000 iPad optimized apps from the App Store."
It is fairly unusual for Apple to mention the retired product —— the company almost always looks forward.
Retina iPad 4 Specs
— 9.7-inch Retina display
— 16GB storage
— A6X processor w/ 1GBRAM
— 10 battery life
— 5MP (1080p) iSight camera
— Wifi only and LTE + wifi
Apple is offering the above baseline specifications configured as either wifi only ($399) and LTE + wifi ($529) models.
But why replace the iPad 2 with the iPad 4? Seriously, that's a huge jump in value for buyers.
Fundamentally, Apple will probably sell the Retina iPad 4 priced at $399 for at least two years, so setting up a strong valuation proposition now makes sense.
Also, the other available replacement candidate is the iPad 3, but that model has problems. Specifically, it suffers from kludgy graphics and other performance issues.
So, now is a pretty good time, value-wise, to pick a Retina iPad 4. True enough, but the biggest savings are on the refurbished Retina iPad 4, which starts at just $349…
Ready to buy?