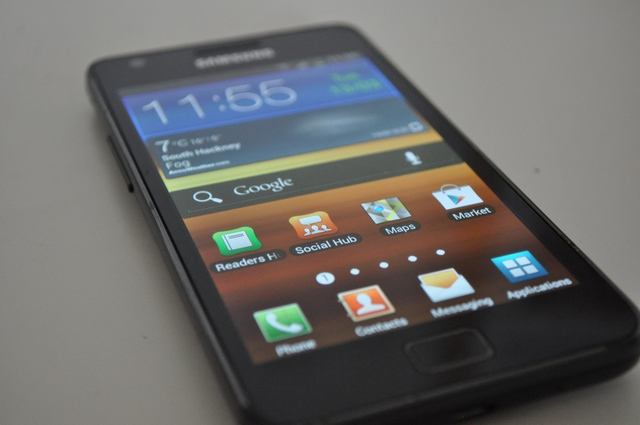 One of the more infamous skins manufacturers apply to stock Android is that of Samsung and their TouchWiz skin. It has, lets just say, come under a lot of scrutiny for the way it looks and how it affects the devices performance. That may all be coming to an end as it seems Samsung and Google have come into an agreement that will align Samsung's software to the stock version of Android.
According to sources, Google finally felt the need to step in as they were not happy with the Magazine UX found on Samsung's upcoming lineup of new tablets as it looked absolutely nothing like Android.
It's not just limited to Samsung though who have been skinning Android to a point where the stock OS is unrecognisable, so perhaps this agreement may help to sway other OEM's to reduce their skins.
Samsung and Google Unite
Sources familiar with the discussions state that Samsung will not only consider dropping its Magazine UX skin completely, but is also considering reducing and probably eliminating the TouchWiz skin in new Samsung devices. That also means Samsung will reposition the spotlight onto Google content and the Play Store when it comes to Apps, Music, and Movies, instead of Samsung's own stores.
The first sight of this new agreement and Google's influence on Samsung may be the upcoming Galaxy S5 where it is reportedly going to ditch TouchWiz and run close to stock Android with a revised focus on the Google Play Store. Rumours have surfaced which suggest the Galaxy S5 may potentially even launch with a new user interface inspired by a Google Now service card-like setup. With the launch being touted for the end of February 2014, we may get a glimpse of this new agreement between Samsung and Google sooner than we think.
It makes sense for Google to step in; after all, the Android brand, look, and feel all promote Google and so if their software begins to look like something completely different then it may not necessarily get associated with Google. Unifying the experience appears to be an Apple move, but it's just Google protecting what they've built.
Thoughts?