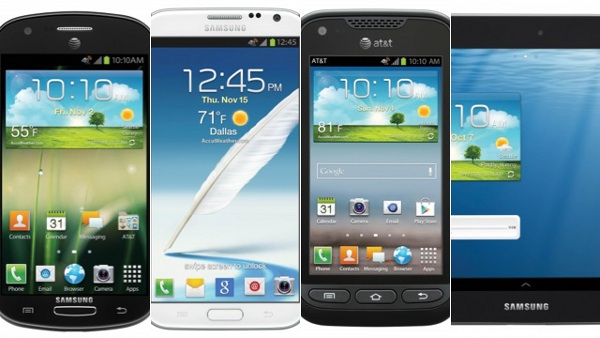 Thinking of renewing or getting a new contract with AT&T? if you're a fan of the Galaxy Note 2 or Samsung devices in general, that might be a good idea.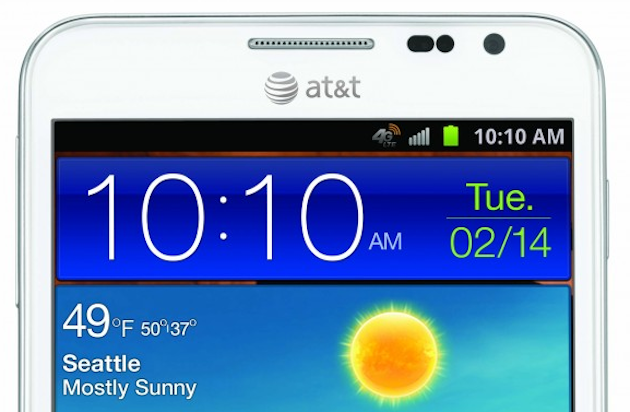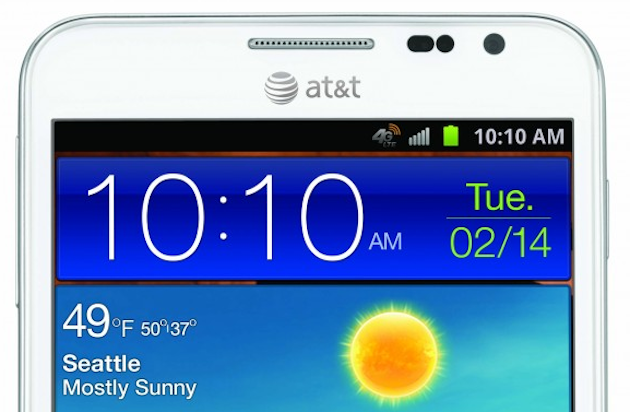 We've previously reported that the Galaxy Note 2 was a lock for AT&T. Today, we've got additional information revealing that in addition to the 5.5-inch phablet, AT&T will be including 3 other Samsung devices in their fall line-up.
According to CNET, AT&T will be getting Samsung Galaxy Express, an entry-level Android smartphone, and the action-lifestyle-oriented Samsung Rugby Pro:
"Newly announced today are the Samsung Galaxy Express and Galaxy Rugby Pro. The 4G LTE Galaxy Express, which Samsung is aiming at first-timers, reintroduces the Super Amoled Plus display technology on a large, 4.5-inch screen. There's also a 1.5GHz dual-core processor, a large 2,000 mAh battery, and a 5-megapixel rear-facing camera. The phone will run on Android 4.0 Ice Cream Sandwich.

"Meanwhile, the Rugby Pro is a rugged smartphone built to military specifications, allowing it to withstand water, shock, and dust. It has a 4-inch WVGA Super AMOLED display and a 5-megapixel rear-facing camera with 720p HD video recording capability. The phone will also include corporate e-mail support and access to a walkie-talkie-like push-to-talk feature."
AT&T subscribers looking to get their hands on something even bigger than the Samsung Galaxy Note 2 will be pleased to know that carrier will also be making the Samsung Galaxy Tab 10.1 available to them.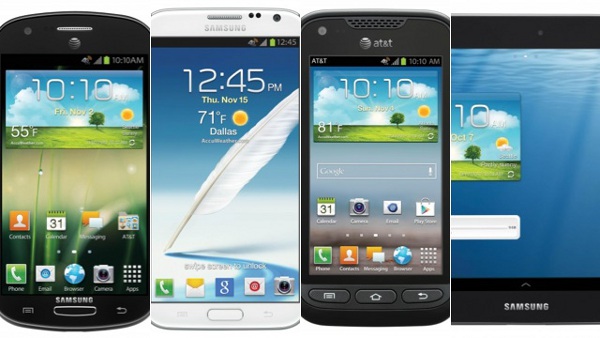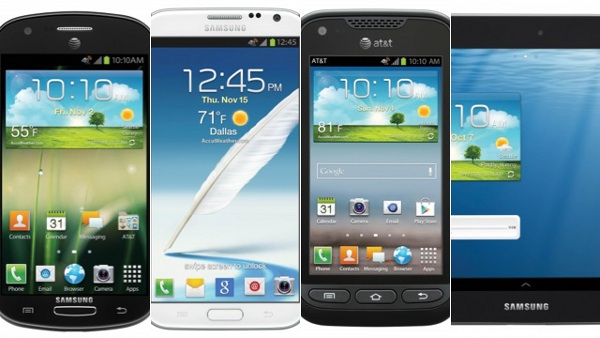 Details on pricing and availability of the units are not yet available but Samsung has stated that these would be available "in the coming months."
Which of these Samsung devices from AT&T are you most excited about? Let us know in the comments below!