Wondering when you can get your hands on the 5.5-inch Samsung Galaxy Note 2? Well, if you're in the US, you'll have to wait for about a month more as the sexy new phablet from Samsung is scheduled to be launched on October 24th. But if you happen to be in the UK, you can waltz over to the Samsung flagship store in London tomorrow, September 30th, to avail of the Galaxy Note 2.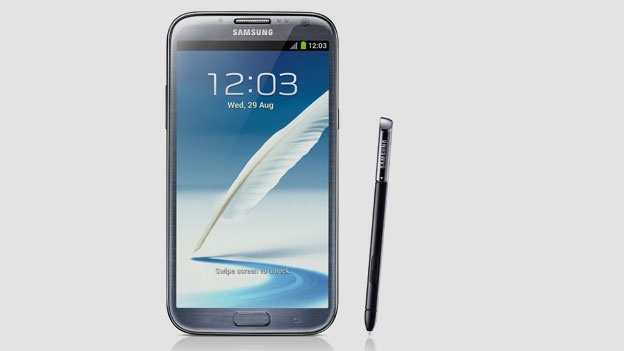 TechRadar reveals that UK fans of the Samsung Galaxy Note 2 are in luck because they have the opportunity to get the device ahead of everyone else:
"The palm-defying Samsung Galaxy Note 2 will be available a day early from the company's flagship store in London this Sunday, September 30.

"The 5.5-inch, stylus-equipped smartphone / tablet hybrid doesn't go on sale across the rest of the UK until October 1, but visitors to the Westfield Stratford City shopping centre will get early bragging rights."
Samsung is also supposedly promising an "exclusive sales price" to Samsung Galaxy Note 2 fans heading out to the store on Sunday. Nothing has been made official as to what kind of pricing or discount should people expect but non-contract pricing for the Galaxy Note 2 is currently pegged at around £546, according to earlier reports.
The Samsung Galaxy Note 2 is the successor of Samsung's highly successful Galaxy Note. The device receives several impressive upgrades such as a larger 5.5 inch display, a 1.6 GHa quad-core Exynos processor, 2 GB of RAM and Android 4.1 Jelly Bean out of the box. It also comes with an improved S-Pen stylus and apps that are designed to make full use of its features.
Any Tapscape readers in the UK with plans of heading to the Samsung store tomorrow? Share your experiences in the comments below!
[via Techradar]