Samsung Milk Music, the company's music streaming service for Galaxy devices, will soon be updated to include basic and premium versions of the service. Since Milk was launched last month, the streaming service has been the same for everyone which has meant that no one encounters ads.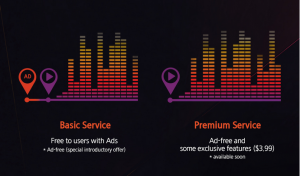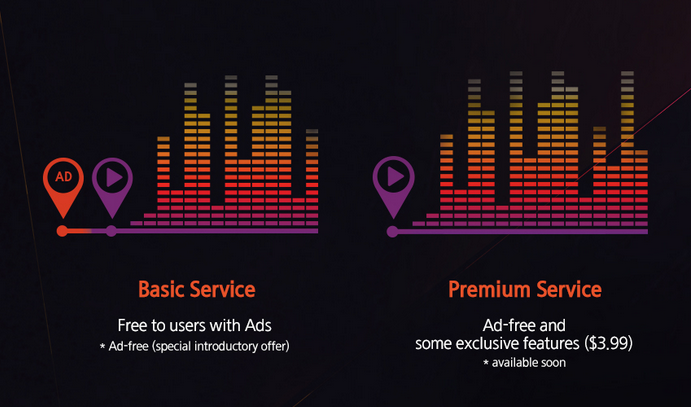 One of the best parts of Milk Music was that it was both free and did not include ads. Many assumed that things wouldn't change since Samsung isn't attempting to compete with Spotify or Pandora with the service, but an infographic released on Friday says otherwise.
Near the end of the infographic, a basic Milk Music and a premium Milk Music are mentioned. As one would expect, the basic follows the same business model used by the majority of music streaming service and will insert ads periodically before songs.
The Premium version will be available soon for $3.99 and will enable an ad-free listening experience as well as some other features that were not detailed.
Though we now know that Samsung is changing the way that Milk works, the infographic does note that the free version will be "ad-free" with a special introductory offer. We still do not know what that offer will be though it could apply to people that are already using a Galaxy device, meaning that future customers will be the ones that have to pay.
Milk Music is currently available to US customers only, so when the ad changes are put in place, we may see a more widespread release as well. At the same time, we still do not know if Samsung intends to keep Milk Galaxy-exclusive or if it would like to allow people to download the app on other devices.
Since Samsung chose not to sign its won licensing deals, Milk runs off of Slacker Radio, meaning that it has to take that into account with any changes that it makes to the service.
Question – Would you use Samsung Milk Music if you had to pay for it to get rid of ads?
Summary

: Samsung will soon begin to include ads on Milk Music. Since its launch last month, the service has been free and has not included ads. A premium, ad-free version will also be released.

image credit: tapscape