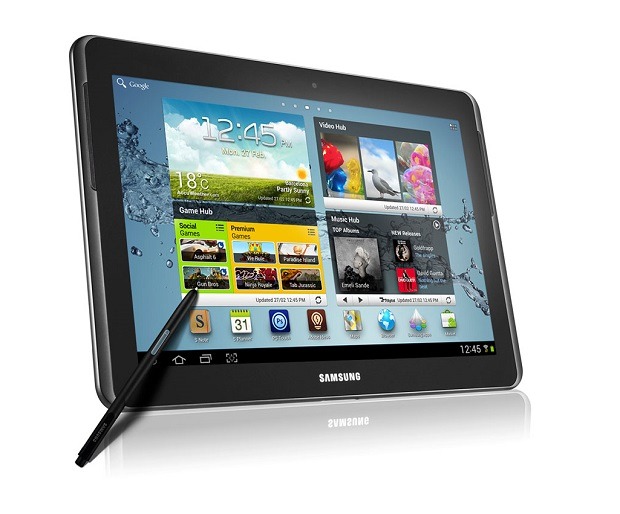 The head of mobile at Samsung has confirmed that the Note 8.0 is real and will be making a formal appearance at MWC 2013, in the coming weeks. This comes after heated rumours regarding the eight-inch tablet.
iNews24has been told by JK Shin, the head of mobile, about the Note 8.0. While this is not an official confirmation, this news group is the same one that reported on the Galaxy S3 Mini before the launch, and the same head of mobile told the news team about the launch.
No details were confirmed, but we already know most of it from the leak last week, the Note 8.0 will have an eight-inch Super Clear LCD screen, 2GB of RAM, a 5MP camera and a 4,600mAh battery.
The tablet seems to be going up against the iPad Mini, rather than the Nexus 7 or Kindle Fire. At eight-inches, it is a touch bigger than the Mini and an inch bigger than the Nexus 7 and Kindle Fire.
With a poor CES for Samsung, in terms of mobile and tablet reveals, we suspect MWC will be fully covered with new devices. Samsung have the Galaxy Note III, Galaxy S4, Galaxy Note 10.1 (remake) and other devices that could be released at MWC in the coming weeks.