[app url="https://itunes.apple.com/app/id842429100″]
Developed by Shahab Hamidi-Rad, ScipherKey is an iOS data security app that can help to protect important personal information on your iPhone.
Unfortunately, regular attempts are made by individuals or malicious software to obtain details like credit cards or bank accounts. ScipherKey is an app which allows you to keep your private information private through the use of 256-bit AES encryption.
The app has a built-in password generator to create strong passwords that are resistant to cracking. The password generator has options for symbols, numbers and uppercase letters as well as password length which helps to produce a very strong custom password.
ScipherKey itself can be unlocked on your iPhone with a single password but can synchronize data from all your iOS devices without sending that information through the Cloud.
ScipherKey can encrypt more than just bank account details – you can also keep images and PDF files safe.
The iPhone app features categories which group together your personal information into groups such as 'Online Accounts', 'Credit Cards', 'Emails' or 'Documents'. There is an in-built search function which lets you quickly locate one particular account or document when you need it.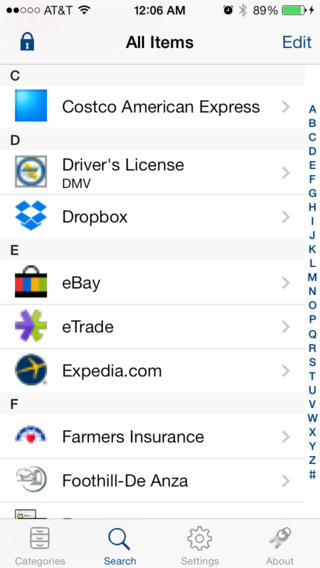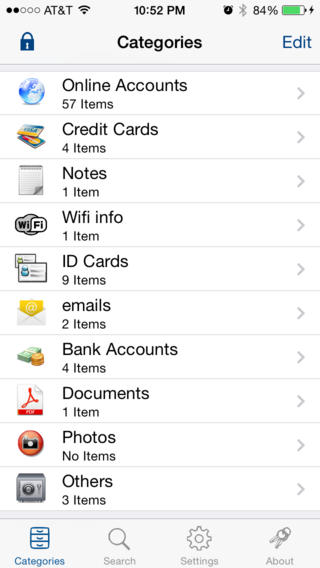 But what if someone finds your iPhone? Besides the password protection, there is also a temporary lock-out based on failed login attempts as well as the ability to reset the password.
In a digital age where there are constant threats to personal data security, it's certainly worth the time investing in a few simple measures to safeguard your information. Keep your personal bank accounts and online account details secure with class-leading encryption technology. Download ScipherKey today for $0.99 from the App Store.
Requires iOS 7.0 or later. Compatible with iPhone, iPad, and iPod touch. This app is optimized for iPhone 5. Follow Tapscape for all the latest iOS reviews.