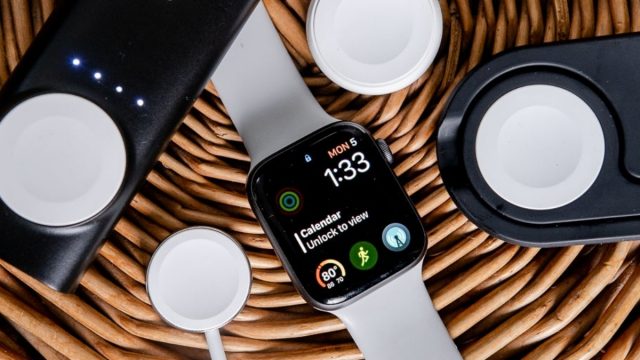 The Apple smartwatch is the most selling watch in the world. It has left behind all the novelties in the watch industry by offering superb features at a reasonable price. The watch is an excellent accessory for keeping track of your physical activity throughout the day. One of the most acclaimed specs of the watch is taking your ECG on the watch by simply placing a finger on the crown. This is an industry-leading feature that has made the Apple Watch even more useful.
Other than tracking your health through the apple watch, the watch is a great accessory to wear. From Apple Watch band accessories to watch mounts, there are various types of accessories from every model of the Apple Watch.
Its simple yet classy look attracts many people to buy it just for looks. In addition, there are tons of accessories available for the watch in the market that lets you add a customized flair.
Since Apple products are prominent globally and have high sales, many companies make third-party accessories for the Apple Watch.
So, here are some of the different types of accessories you can buy for your Apple Watch.
1. Watch Bands
The straps or bands of the Apple Watch are changeable. It gives the customer a wide array of bands and straps to choose from. While Apple sells sporty silicone and classy leather straps in many colors, the options are still limited. In contrast, there are thousands of straps available in the third-party market.
People buy such straps to fulfill different needs. Those who lead a more active lifestyle prefer sport straps made of silicone or even arm straps to hook the watch on the arm while working out.
In contrast, many people prefer to customize their watch by swapping the regular straps for a more formal-looking leather strap. Pairing your Apple Watch with a leather strap infuses the old-school look with the usability of a modern smartwatch.
Buying an Apple Watch gives users the freedom to swap out different bands, which offers a greater degree of customization than a regular watch.
2. Charging Docks
If you have an Apple Watch, it is apparent that you have an iPhone as well since the watch pairs only with Apple products. Charging your phone, watch and other accessories on the nightstand might clutter it and take up unnecessary space. But, you can organize this clutter and charge all your devices on one single dock.
Charging docks are a great addition to your accessory arsenal as they enable you to charge your iPhone, Apple Watch and AirPods all in one single dock, using wireless charging technology. It de-clutters your nightstand as you only need to plug in the dock, and the devices will charge wirelessly.
But, if you simply want to charge your watch only, separate docks are available in the market. Also, if you go on long camping trips, you can purchase a portable charging dock to charge your Apple Watch on the go.
Charging docks de-clutter your space and provide functional benefits.
3. Airpods
Since you are buying into the Apple system, the Airpods are a pair of great-sounding wireless earphones. As the Apple Watch can store music and the LTE versions can also stream music, you can go outdoors without carrying your phone.
You can connect any Bluetooth device with the smartwatch but pairing Airpods have an added advantage over others since they are a part of the same ecosystem.
So, if you have some music stored in your Apple watch or have the LTE, buying Airpods is a good idea. You can listen to music on the go and even attend calls without having to carry your phone. Moreover, the AirPods seamlessly pair with any other Apple devices you might have, like iPad and MacBook.
4. Screen Guards
The Apple Watch is an all-screen device made with high-quality glass infused with sapphire to provide extra strength. However, if you often engage in sports like cycling, rock climbing or baseball, there are chances that it might damage the screen to some extent. So, to protect the watch from any such damage, protective screen guards available cover the watch face from edge to edge. This adds an extra layer of protection to the screen. A protective screen cover becomes an essential accessory to protect the curved touch screen of your Apple Watch.
From Apple Watch band accessories to functional accessories, there is a wide range of products available to customize your smartwatch. Moreover, most accessories for the Apple Watch last for a longer time since they are interchangeable with other series models by Apple. You can easily put the strap of the series 4 apple watch to a series 5. So, even if you upgrade the watch, you can still enjoy the old accessories.