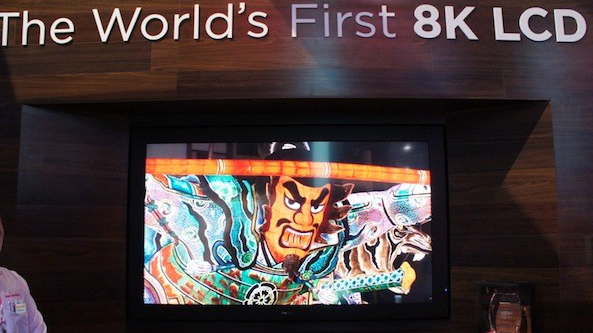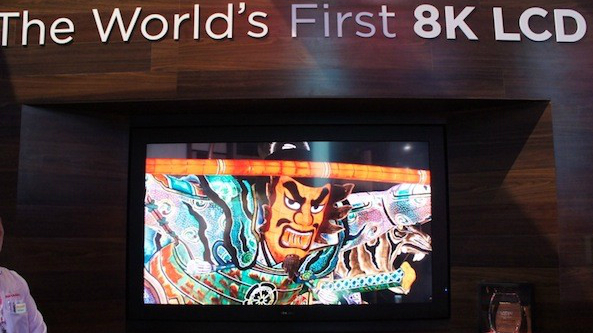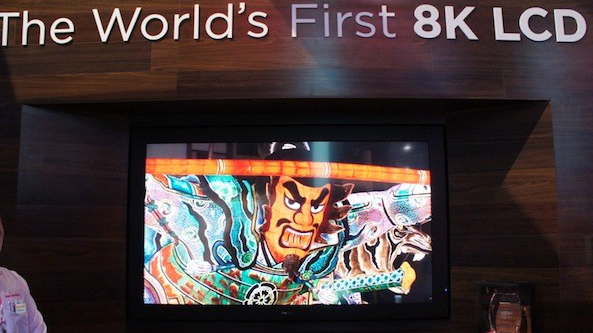 Tired of all the electronics' companies releasing 4K TVs for an astonishing amount of money? Well meet the future, 8K. Unfortunately, it is four years early to CES, but Sharp has shown what the company is capable of.
4K resolution is impressive and will be, to the hundreds of thousands that have been satisfied with 1080p resolution, a mind blower. The problem is no company is ready to make a 4K TV that consumers will rush to buy.
Even Samsung's uniquely designed 85″ 4K TV will not be in many houses once this year is over, we suspect. For most home owners around the world, $2,000 is too much for a TV. Spending $15,000 for one would be berserk.
The question then is, even if the resolution is two times what the best TVs are at now, how many buyers will Sharp and the other companies that sell this 8K TV actually gain. Will there be a cheap version of this top of the range TV? Will TVs go down in price so the average consumer could get one without getting a loan?
These are all questions the electronics' companies must be asking themselves. Even though they all try to pull of the idea that owning one of these would be a prestigious show, many consumers are left with the idea it is one of those many things they will never be buying.
According to people at the booth, the 8K TV wasn't just a big step up from 4K, but it was a true push away from 2D. Images were so clear and colours so crisp that they almost felt like the images were popping out, with any 3D technology.
Sharp may be another four years off creating the first 8K TV, but boy do we hope that 8K is cheaper than 4K at the moment. Hopefully, by 2017, TVs and other electronics will be a lot less saturated.
[Image Source: Engadget]