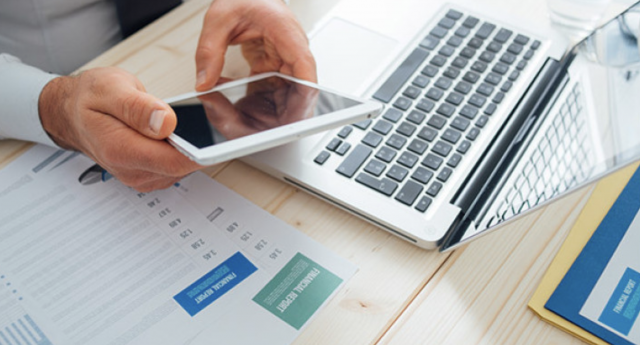 Six Sigma and project management have been proven to turn around failing companies and make organizations better.
Both are focused on specialized strategies that create better business results. Both approach this goal differently.
Six Sigma is a method that identifies and corrects defects in processes. Six Sigma tools and techniques can help organizations reduce errors, cut costs, improve efficiency, produce better products, and be more competitive in the market.
Project management is the art of ensuring that projects are completed on time, within budget, and that the outcome meets the original business goals.
Six Sigma-accredited employees earn certifications at different levels. Project Management Institute offers a Project Management Professional (PMP) certification for those who wish to excel in project management.
Either certification can raise an employee's profile within the organization and make them more appealing job candidates for leadership roles.
Earning a PMP Certification
In 1969, the Project Management Institute was founded. It offers the PMP, generally the most widely recognized certification for project managers. The PMP Certification can be earned by professionals who take classes at colleges and universities. You can take courses on-campus or online 100%.
The PMP, which certifies that an individual has reached an expert status in using more than 42 tools for project management, is validating their competence as project managers. PMP, which is based on A Guide to Project Management Body of Knowledge (PMBOK[r] Guide), PMI maintains, contains standardized best practices to approach various project challenges.
A project manager's primary goal is to improve the success rate of projects. This involves key areas like setting goals and sticking to them, defining objectives with executives and budgeting, breaking down projects into smaller parts and leading a team to accomplish those tasks, finally, completing the project on time and in line with business goals.
Six Sigma Certification
Six Sigma is all about education and training. It helps professionals prepare for leadership positions. Six Sigma is taught at different levels by employees who are assigned color-coded belts. They are listed in ascending order: White Belt (Yellow Belt), Green Belt, Black Belt, Master Black Belt, and Green Belt.
A person must be a Black Belt to lead Six Sigma projects.
Six Sigma is a data-driven analysis of a process that identifies and then eliminates defects. It aims to eliminate 3.4 defects for every one million opportunities. To achieve this goal, you need to use a variety of strategies and tools. The most important is a thorough look at each phase of the operation. Six Sigma techniques and tools can be used to improve employee and customer satisfaction and ultimately improve your bottom line.
The Main Differences Between the Two
These are some differences between Six Sigma and the PMP.
The PMP, or Project Management Professional, certifies that you have improved the success rate of your projects. Six Sigma certified employees focus on identifying and eliminating defects in a process.
A Six Sigma certified professional seeks to save time, effort, and money on a particular process. A PMP, on the other hand, focuses on planning and executing a project.
Six Sigma projects use a continuous control phase, while project management focuses more on completing a project within a given deadline.
Six Sigma professionals use data-driven methods and statistics to identify and solve problems. A PMP, certified project manager, uses standard practices to deliver projects that meet pre-determined goals efficiently.
How they work together
Six Sigma-certified professionals can earn a PMP certification. Project managers can also benefit from a Six Sigma certification. Six Sigma professionals are experts at solving problems, and PMP, certified project managers, are skilled at implementing projects correctly. Together, they can help identify the problem and use project management training to ensure the solution is implemented efficiently and effectively.
A Six Sigma belt, especially those at the Black Belt, is a badge that demonstrates proficiency in using proven methods to solve problems.
Black Belts can be compared to business detectives. They are called in to find out why a process isn't working or how to improve it. They don't know what they'll find at first. They eventually lead a team that finds the flaws, eliminates them, and creates a better, sustainable process.
Employing people with Six Sigma and project management certifications can be a massive advantage for any company. Both certifications benefit individuals as they can be more qualified to hold high-level positions and work directly towards achieving strategic business goals.