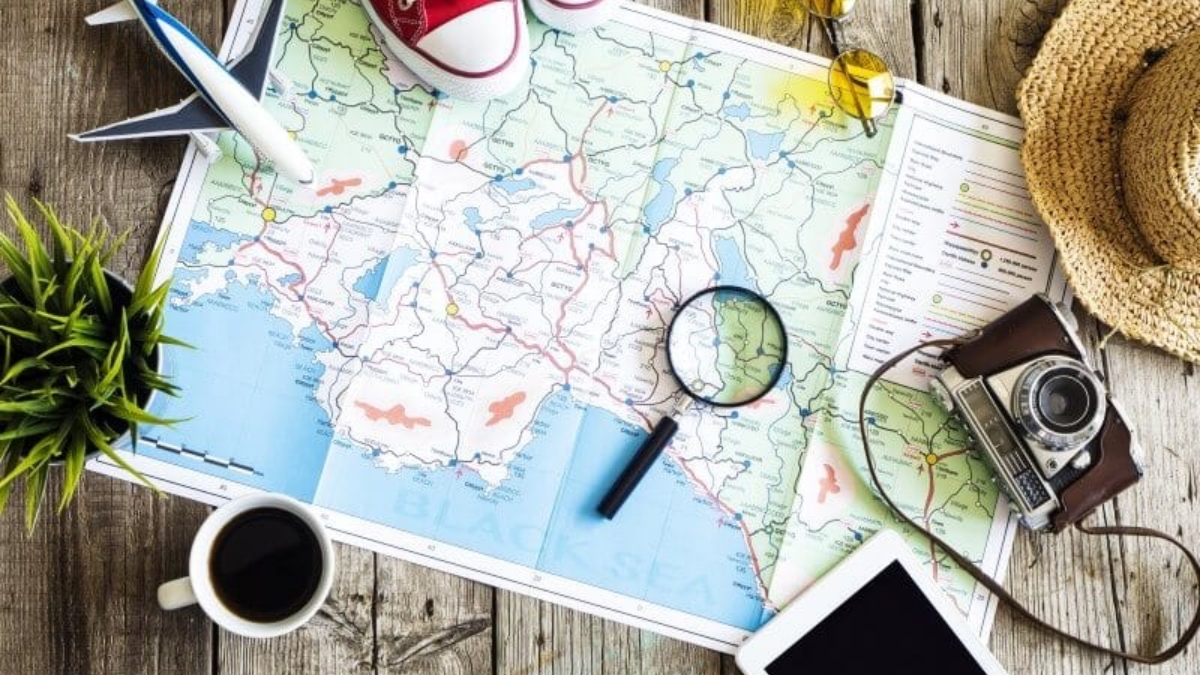 While vacationing and traveling to unfamiliar places, it's simple to make misjudgments, some that can ruin your entire vacation. Our family frequently travels to Put-in-Bay Ohio, and we have learned many valuable tips that have saved us time, money, and aggravation over the years.
Follow these guidelines we have applied on many trips has made vacationing more relaxed and enjoyable. Don't expect to get them all right the first time out. Many of these pointers are something you learn over time. Trial and error is your friend.
Don't Rely On Local's Directions For Directions.
Getting from one point to another can be frustrating without the proper tools and planning. Virtually every cell phone today has some type of mapping or GPS program. Use It! Trying to rely on locals for directions can be challenging. They may reference unfamiliar landmarks and remember in some destinations; there may be a language barrier.
Never put yourself in a situation where you have to rely on directions from one reference. Google Maps is a handy website, and you can frequently join other tourists traveling to the same destination.
Don't Over Pack!
If you are planning your vacation, check out the weather forecast for your destination so you can avoid carrying a lot of clothing that you don't need. Only bring the articles you need and not what you think that you might use. Whatever you may overlook, you can always buy during your vacation. Who needs a reason to shop! A more moderate amount of luggage eases your trip.
For toiletries, use smaller travel sizes to reduce weight and space in your luggage. If you are traveling with a partner, compromise on using some of the same grooming products where possible. No need for both of you to pack the exact same items.
Don't Exceed Your Budget.
Plan how much you wish to spend on your vacation. There is nothing worse than unplanned expenses that could have been accounted for with a little research. Before departing, check out restaurants on-line to review menus and pricing. Review your accommodations closely and look for hidden fees such as parking or resort fees.
Likewise, when you find something you would like to purchase or spend money on, adhere to your budget. Use your budget as a mechanism that helps you experience more as economically as possible. A sensible budget won't have you returning home with months of catch-up bills.
If you plan to go on an extended vacation for several weeks or longer, schedule a weekly transfer from your accounts to ensure you encounter no late payment fees from credit card accounts or utilities while traveling,
Don't Book the First Hotel You See
We all know that not all hotels are the same. Amenities in hotel rooms vary. It's advisable to understand what your expectations are and search long before it's time to depart. Many hotels raise their rates as it gets closer to your travel dates, and they approach a sold-out status.
If you stay for an extended period of time, don't be shy about asking for an upgrade or waiver of various fees. After all, the hotel makes a better profit when they are not turning a room ver every day. Compare rates booking directly with the hotel. Often, using third-party services such as Expedia or Booking.com adds surcharges and results in a higher rate. Check with the hotel for any packages or deals that include added savings. Our trips to Put-in-Bay each year often include golf cart rental with our room package saving over $60.00 a day!
Beware Of The All-inclusive Packages
Booking an all-inclusive resort limits you only to have meals in one location. Generally, these packages exclude top-shelf beverages and specialty restaurants on site.
Bed and breakfasts are a good option for one meal period and allow you to enjoy remaining meals from local restaurants. Local flyers and newspapers are also an excellent source for coupons and discounts.
Local Guidebooks & Online Directories
It's indisputable that guides are indispensable tools when traveling on vacation. However, relying only on them can make you miss a lot of points. To know what is currently popular, talk to local residents and other vacationers.
There is a possibility that a new attraction or establishment opened after the directory was printed. On-Line resources are typically more up-to-date as they do not require reprinting each time a new attraction or event is announced.