The past week has been huge for virtual reality. Not only did Facebook buy Oculus Rift for $2 billion, but Sony introduced Project Morpheus, its official entrance into the VR sector.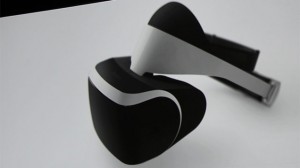 In case you did not have the ability to see Sony's presentation during the Game Developers Conference, the company has now released a video of the hour-long unveiling. On top of that, a hands-on has also been uploaded to YouTube with the intention of showing how the device actually works and feels.
During the main presentation video, Sony Computer Entertainment president Shuhei Yoshida shows off the device and talks about its specs. Unlike Oculus Rift, which has taken months to progress into a product that it still not ready for prime time, Project Morpheus already includes 1080p resolution and it integrates with PlayStation Camera and Move.
Yoshida says that virtual reality is where gaming is heading, which means that adding it to the PlayStation is necessary. Although a release date has yet to be provided, Morpheus is already very polished in comparison to other VR products.
The screen used by Morpheus is known to contribute to motion sickness–this has already been addressed in the latest version of Oculus–so there are still some things that Sony will presumably change between now and the public release.
Even though most people are excited to see a big name company like Sony enter the VR market, some people are skeptical about the benefit of having multiple large players in the industry. Wedbush Securities analyst Michael Pachter says that without tons of consumers in the market, having too many companies providing VR headsets will make it difficult for those companies to really make money. Although he supports Oculus Rift, Pachter doesn't think that Project Morpheus is a good idea.
it's a bad idea for multiple participants to chase [the virtual reality market}, and I think it's a really bad idea for Sony. – Michael Pachter
Question – Is it a good or bad thing for multiple companies to be in the VR market early on?
Summary

: Sony has released two video on YouTube that show a hand-on video of Project Morpheus as well as the official Morpheus presentation from GDC.

image credit: digitaltrends