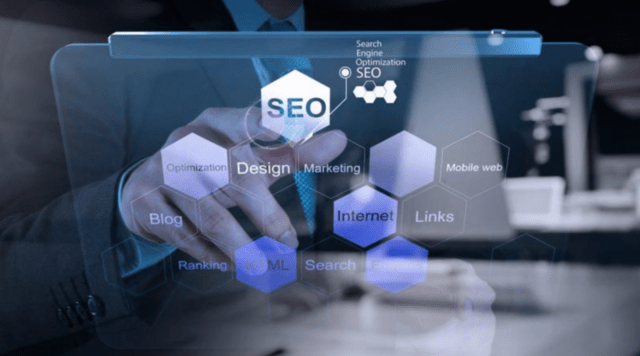 Help your potential customers discover your Perth business with local SEO. As a lot of locals perform location based domestic searches, if done correctly, local SEO can help you capture the regional audience.
For instance, someone is looking for a nearby coffee shop, and your place at Kings Park has free Wi-Fi. Google displays the special features or amenities you provide. So, users can make an informed decision from the available options.
SEO companies in Perth can help customers find what they are searching for. In turn, you see an increase in website traffic and walk-in customers to your physical location. Even if you don't have an official business website, local SEO can attract more organic leads.
Read on below to learn about why you need local SEO and how it can boost sales.
Why Does Your Perth Business Need Local SEO?
Thousands of customers in Australia search for local businesses every day. There is 88% internet penetration in the country, and 69% of people use social media.
When performing local searches, internet users enter postcodes and other regional information. If you don't optimise your web pages for local SEO, you may miss out on these prospects. Instead, they go to your local competitors who are ahead of you in the SEO game.
With local SEO from the experts, you can target your ideal customer demographic. Get listed on top of the search engine results and improve your visibility.
How Does Local SEO Perth Differ from Regular SEO?
Content: Firstly, local SEO places much emphasis on creating hyper-local content. Let us say that your business operates in multiple locations. If you have the same content on all the location pages, Google considers it as unoriginal. When you add localised elements like addresses, events, and places, Google associates you with the region.
Language: The second crucial thing is to incorporate natural language in the content. For example, you own a pizza place or a cafe in Perth. Then, you can use the local trends to know the popular toppings or coffee flavours. If you offer them, it is essential to optimize the content for related keywords.
Search Results: Regular organic search results show the top rankings sites for a keyword. Local SEO takes it a step further. "Google snack Pack" or "Local 3 Pack" displays the top three local businesses. It is a boxed area that appears above the regular search results. SEO companies in Perth can leverage local and regular SEO to rank you in both these areas.
Google My Business: Add your name, address, and phone number (NAP) to Google and other local directory listings. Include a map to your accurate physical location, directions, business hours, images, reviews, and the website link. By furnishing your business details on your GMB profile, you signal Google about its legitimacy. Create the content on Google Posts to announce updates and new offers.
Mobile-Friendly SEO: In 2019, 18.17 million users in Australia accessed the internet on their mobiles. This figure is projected to be 19.27 million by 2022. Currently, the share of web traffic coming from Apple iOS mobile devices is over 53%. Users search for content on various devices like smartphones, tablets, or computers. A website that does not offer a consistent online presence may have a high bounce rate. Mobile responsive web design and voice search optimization help you reach potential customers on the move.
Backlinks: 76% of Australians over the age of 15 prefer to make bill payments or purchases online. If your business has relevant links pointing to your website, it can increase your sales. Pitch an exciting story to a local magazine or ask industry experts to contribute guest posts. Or, you may link to someone first, inform them and put in a request to reciprocate. Earning backlinks from reputable and authority sites can help you win more traffic.
Having learned these differences, you must not think that local and traditional SEO are mutually exclusive. They can affect each other. For instance, you may get listed on local review sites like True Local or Yelp. These local citations tell search engines where you are located. This link building strategy improves your organic search rankings since Google considers the number of backlinks.
When you target on-site SEO content with highly localised keywords, it signals local relevance. By posting engaging and fresh content on your site, it helps your organic SEO.
Local SEO strategy is a long-term search marketing campaign that delivers excellent results. SEO companies in Perth can help you provide valid information about your business to your customers. Experts help you take down incorrect citations that can be detrimental to your reputation and ROIs.
Author Bio: Ellen Hollington is a freelance writer who offers to ghostwrite, copywriting, and blogging services. She works closely with B2C and B2B businesses providing digital marketing content that gains social media attention and increases their search engine visibility.