Starting next week, Starbucks customers will be able to use an iOS app to tip their baristas digitally rather than using cash. Paying for orders at the store are already allowed and since that initiative began, Starbucks says that 11 percent of its weekly orders are paid for by smartphones.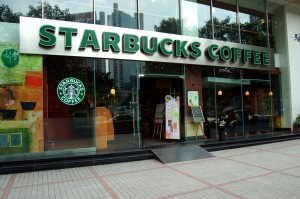 Once the Starbucks for iOS app is updated to include the tipping feature, people will not have to use the current tip jar inside of the store. However, the one difference is that customers will be limited to tipping 50 cents, $1, or $2. Granted, when considering the relatively small purchases that are made at a place like Starbucks, larger tips probably are not necessary.
During the initial US, UK, and Canada roll out, the majority of locations will support digital tipping. Out of the 11,000 stores that are in the United States, 7,000 will be digital tipping-enabled.
As more and more customers are using their phone to pay, they have also asked for a convenient and meaningful way to show their appreciation to store partners…We're proud to offer digital tipping as an option through the updated Starbucks for iPhone® app for customers in the U.S.– Cliff Burrows, group president, Starbucks
Once the iPhone app is updated on March 19, Starbucks for iOS will support mobile payments, digital tipping, shake to pay, a store locator, and many other things. The shake to pay feature is also new and just as it sounds, will allow people to shake their phone in order to send money for their order.
Mobile payments are beginning to take over in many areas as more big-name stores adopt the service. Now that people use their smartphones for a wide variety of things, being able to transfer money for in-store purchases with them makes sense. A new report from Bain & Company has also showed that customers who pay with their smartphones spend twice as much. This data, while not necessarily important to a store like Starbucks, reveals another reason why it makes sense for businesses to support digital payments.
Summary

: Starbucks for iOS will soon be updated with a digital tipping feature. This will build upon the company's current push into mobile payments.

Image Credit: emaonline