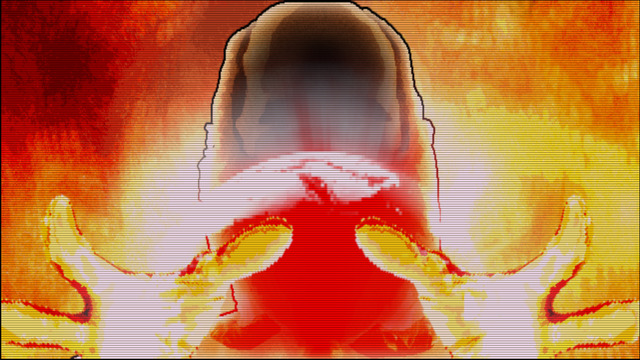 [app url="https://itunes.apple.com/us/app/super-run-away-me-side-scrolling/id996768641?mt=8″]
Introduction
Hello Tapscape and welcome back to another review from us! Today we're featuring Super Run Away With Me by Eren Ozkural—a kind of post-apocalyptic retro platformer that brought me back to the classics instantly.
What is interesting about the game is that it's actually based on an upcoming indie sci-fi movie with the same name and that explains why for a platformer the game is pretty story-driven. Descriped as both hardcore and retro, as a seasoned gamer myself you can imagine I was quite excited to check this one out.
A little about the story
When I opened Super Run Away With Me I was greeted by the backdrop of flashy neon colors dissolving before my eyes, while very classy people and colorful pixelated scenes flew across my periphery. For the dramatic cutscenes that highlight the gist of the story the 8-bit retro tune playing was quite chirpy, but just as enjoyable nontheless.
Run Away With Me talks about the last city of men across the oceans of land and space, with everything destroyed and a dark wizard summoning the so-called "old gods". The moral question from here on out is rather simple—will you fight for your love or run away? Seeing as there was quite a lot of running in the first level already, I guess our protagonist made up his mind rather quickly..
Brutal deaths and wicked jumps
Super Run Away With Me plays like a platformer, you got the standard jump and double jump and a gun to shoot down your enemies. Later on in the game you will have to face wall-jumps and other stuff, but even the first level was really hard if you ask me. I guess this was done intentionally, and while some of the levels are almost too dark to see anything I really enjoyed beating the levels.
Traps and enemies do get harder and the game even features boss-fights, making it a great feature that the developer incorporated at least one check point in most of the levels. It can get quite frustrating and there are a few bugs here and there but it doesn't keep Super Run Away With Me from being a very enjoyable experience.
Tapscape's final thoughts on the game
As a seasoned gamer myself (and an avid retro lover at that) I had tons of fun playing Super Run Away With Me. The high difficulty will put off some players but you know, I think smartphone gaming needs more of these games to attract dedicated gamers anyway. With beautiful music, original graphics and a great storyline to match Super Run Away With Me is easily worth the dollar.
Super Run Away With Me requires iOS 6.0 and is compatible with iPhone and iPad