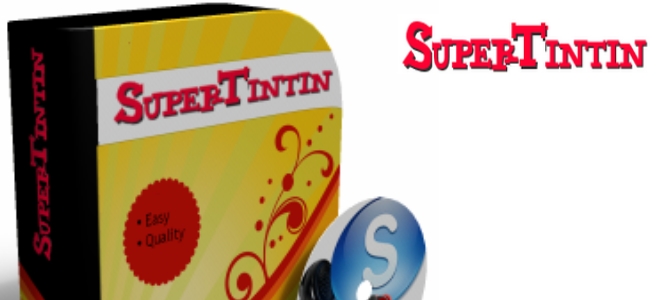 Recording MSN and Skype video calls in particular has never been an easy feat. Both services have neglected to include the feature themselves, and third party alternatives are often either too expensive, or too complicated for the average user.
SuperTinTin on the other hand, strikes the perfect balance between usability and affordability for recording your Skype and MSN video calls.
This lightweight video recording software is less than 3MB in size, making it easy for your computer to handle. Additionally, SuperTinTin only takes a minute or two to download and fully install.
SuperTinTin offers an extremely simple user interface consisting of the standard menu bar options, along with buttons to to "start" and "stop" video recordings at will. You also have the option to auto-record any Skype or MSN call.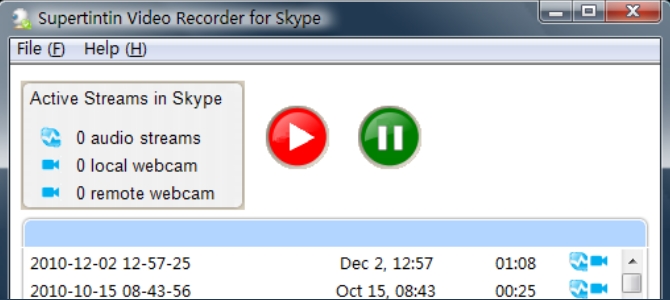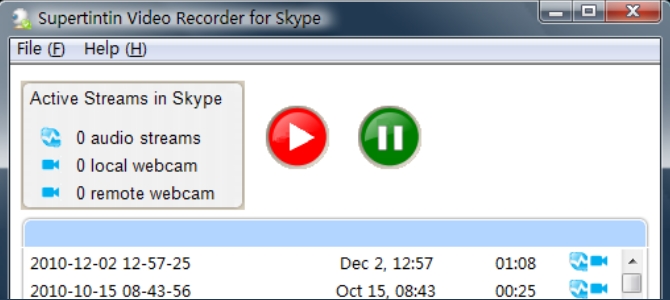 Smooth Yet Simple
SuperTinTin boasts various features, yet at the same time, remains extremely simple. Thanks to its very friendly user interface and controls, SuperTintin is appropriate for beginners and advanced users alike.
The audio and video settings include recording one part of the call only, either the local or the remote party, or save both parts of the conversation. Users can also select from "Side-by-Side" or "Picture-in-Picture" video recording options. Yet, they can also choose to record one part of the video call only if they want to.
Additionally, SuperTinTin allows you to specify the video resolution and video frame rate they want according to their needs or preference. They can freely choose the appropriate settings for both fast and average computers. SuperTinTin can also record multi-party conversations such as family calls and conference calls.
Supertintin's unwavering reliability and smooth recording is by far it's best feature. As it records, the software will not disrupt Skype or MSN window, nor will it slow down the call/video speed or effect quality in any way.
Currently, SuperTinTin is only available for Skype and MSN messenger only. However, SuperTinTin's website indicates that they are now developing versions for Yahoo, AIM and other popular instant messenger applications which support video calls.
Final Remarks
Overall, SuperTinTin is the lightweight, easy to use recording software is perfect for both novice and advanced users. The price for the full version is also reasonable.
Users from all walks of life can benefit from SuperTinTin's reliable services. Your business, education and personal life can all be enhanced and re-lived thanks to seamless, smooth recording of Skype and MSN calls.
SuperTinTin is available for download for users running any of the following operating systems; Windows 2000, 2003, XP, Vista and Windows 7.