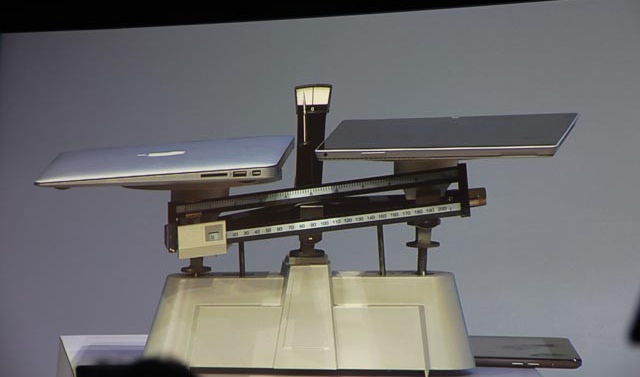 Life just isn"t fair. Today, in New York City, Microsoft CEO Satya Nadella announced third attempt to crack the tablet market, the Surface Pro 3. Meanwhile, China"s libertine government announced no Windows 8 on government computers.
The Next Web, amongst a host of others, is reporting Microsoft"s latest tablet play will have a 12-inch 2160 x 1440 resolution (3:2) screen. The device will be just 9.1 millimeters (0.358 inches) thin and will weigh just 800 grams (1.76lbs).
"We want to build experiences that bring together all the capabilities of our company," said Microsoft"s online casino Satya Nadella. "Today is a major milestone on that journey. It starts with dreaming the impossible. Can we design a device that combines the best of a tablet and laptop?"
And, while there is certainly room for disagreement, "best of a tablet and laptop" will continue to include a kickstand (and stylus). Sigh."
That said, in addition to being thinner and lighter, the Surface Pro 3 also comes with skinnier price point — $799. That"s a $100 reduction and likely a direct response to Apple"s cheaper 2014 MacBook Air, now $899.
Yep, last year"s Microsoft Surface Pro sold for that price — competition is a very good thing.
Uncompetitive Surface Pro 3 Exclusion
The Chinese government, always a happy liberal bunch, has just officially banned all versions of Windows 8 for government use, a move that effectively bans the Surface Pro 3 in the world"s largest market.
"China"s decision to ban Windows 8 from public procurement hampers Microsoft"s push of the OS to replace XP, which makes up 50 percent of China"s desktop market," said data firm Canalys.
While Microsoft"s desktop operating system sales have been dying a slow death by a thousand cuts — rising Mac and tablet sales creaming off high-value customers — China"s move to ban Windows 8 will require Microsoft to fundamentally rethink.
Does the Surface Pro 3 stand a snowball"s chance or is Microsoft"s Satya Nadella spitting in the wind?
Via TNW