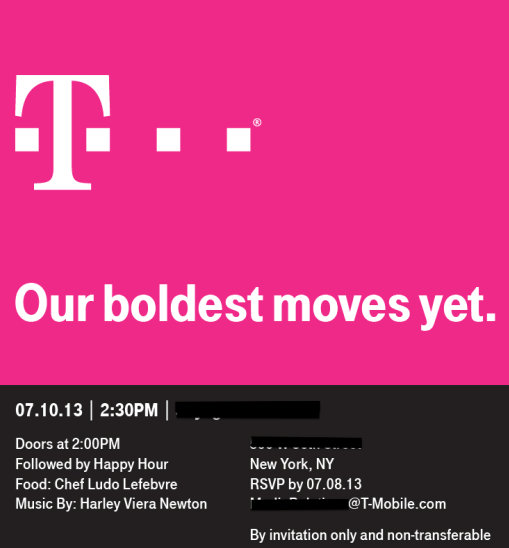 T-Mobile is preparing another great announcement on July 10, and sent out party invitations for a July 10th, 2:30pm event in New York City. The last great NYC event T-Mobile held was to announce the arrival of the iPhone 5 on its network. T-Mobile is now back with what the Deutsche Telekom company calls "our boldest moves yet."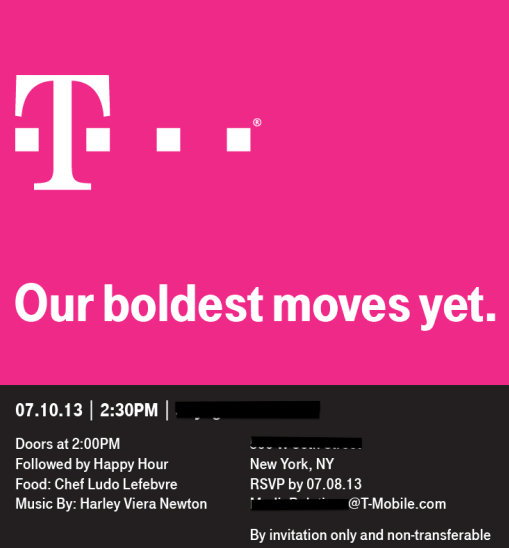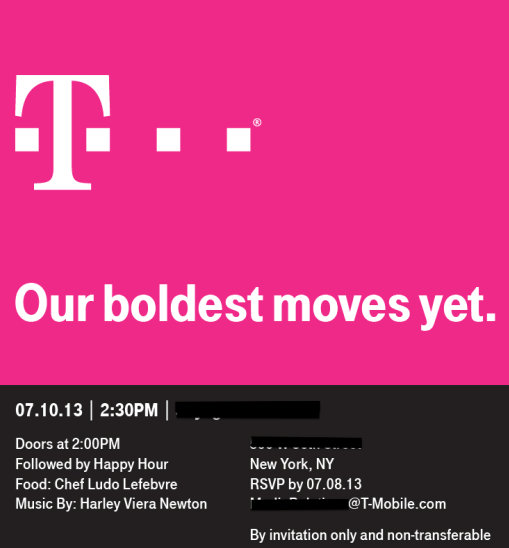 What do we know about the announcement? So far, we only know that T-Mobile will announce the coming of Sony's waterproof, five-inch-display powerhouse, called the Sony Xperia Z, to T-Mo's network. While that is exciting, there must be more to it than just the announcement of Sony's waterproof darling. Some recent information acquired by Tapscape reveals that one of the announcements may pertain to new roll-outs of T-Mobile LTE.
I was given some insight yesterday by a trusted source that shows T-Mobile's LTE as being turned on in quite a few cities this week as part of the surprise announcement. One such place in which T-Mobile users can expect to see the carrier's new LTE network first-hand is the city of Raleigh, NC.
T-Mobile LTE Carrier Update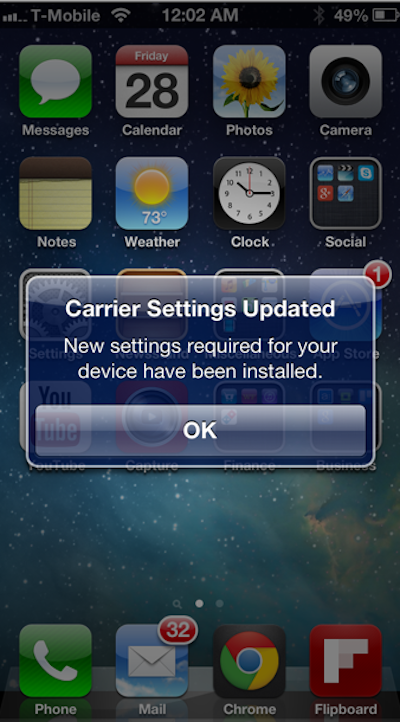 Just this past Friday, June 28th, the carrier provided a carrier settings update for its iPhone 5 customers that do not own a T-Mobile-branded iPhone 5. I am one of the customers that benefits from T-Mobile's carrier settings updates, seeing that I purchased a factory unlocked iPhone 5 from the Apple Store exactly one month before T-Mobile made its announcement: I bought my iPhone 5 on March 12th, T-Mobile revealed its iPhone 5 around April 12.
The rationale behind the T-Mobile update is simple: factory unlocked iPhone 5s from Apple (not to be confused with the coming iPhone 5S) do not possess the AWS band needed to operate on T-Mobile's network. As a result, factory unlocked iPhone 5 customers have not been able to access LTE for data.
Up to this point, T-Mobile has only launched LTE in a few cities across the country, such as New Orleans, Las Vegas, Houston, Atlanta, Charlotte, Denver, and others — though Raleigh has not yet been a proud recipient of the coveted 4G LTE. This fact alone has not necessitated the implementation of an LTE carrier settings update until now. The fact that T-Mobile waited until last Friday to issue an LTE update for unlocked iPhone 5 users is interesting timing, to say the least.
Keep in mind that this newly-released T-Mobile LTE update is distinct from the first T-Mobile LTE update. The first update, released several weeks ago, provided LTE access for factory unlocked iPhone 5 users who could not access it in T-Mobile's settings. Up until that point, the only web access I could get in my T-Mo settings was 4G wireless (which is not the same as 4G LTE). Even after the update, I sighed once more, as I still noticed that I could only access 4G – not LTE.
What do I think? The T-Mobile LTE carrier settings update arrived last week so that T-Mobile can ready its LTE network for the city of Raleigh. You may live somewhere else and remember the update from last week. If you received the update last week, it's likely that you can expect LTE in your city by the end of this week as well.
T-Mobile LTE Designation Spotted on an Apple iPhone 5
My source in Raleigh, who shall remain anonymous, has provided a screenshot of LTE access while in Raleigh yesterday. He sent it to me while hanging out with a few friends from college.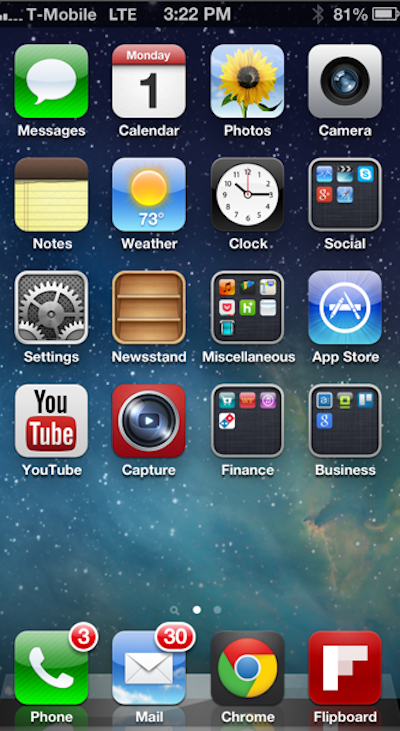 As can be seen from the photo in the top left of the
screenshot, next to T-Mobile it says "LTE," a designation that he said has never shown up on his iPhone 5 – even though he has had it activated since the data option was made available in his settings tab. He told me that he wanted to post a status to Facebook, but LTE has not been turned on in Raleigh yet. He had to turn off LTE and use 4G wireless, but it's still exciting nonetheless.
While there may be more to T-Mo's announcement than the Xperia Z and LTE, the fact that Raleigh's T-Mobile LTE network is up and waiting for the "go" to switch on the LTE tower is exciting enough. T-Mobile LTE will be, by far, one of T-Mobile's "boldest moves yet."
Did you receive the T-Mobile LTE carrier settings update last week? Are you excited about T-Mobile LTE coming to a city near you? Let us know if you've received the update and whether or not you've noticed a change in your browsing speeds in the comments below.