[app id="584910910″]
The Categories Game Free is an iPhone game developed by 55 Venture LLC. On its App Store page, The Categories Game Free proclaims itself to be "the best word based game ever made." Does it live up to its own self-created hype, or is this game all fizzle and no sizzle?
In The Categories Game Free, you must make a list of things that start with a particular letter. For example, you might list countries that start with the letter "G." Having difficulty thinking of a word? The Categories game has a help button that can provide you with an answer.
Connect with Facebook to find and play with your friends, or just let the app choose your opponents. If you don't want to sign in with Facebook, you can sign in by creating a new account with your email.
With the FREE Version you will be able to play with: Fruits, Vegetables, Capitals, Countries, Human Body Parts, Candies, States, Basketball Teams, Basketball Players, Tennis Players, Animated Series, TV Shows, Car Brands, Airlines, USA Universities, Chemical elements and Colors!!
If you don't like all of these categories, you can upgrade to the Premium version of The Categories Game and get ads removed, plus a whole pile of categories like Baseball Teams, Mountains, UFC Fighters, Biblical Names, Golf Players, Swimmers, F1 Pilots, Famous Actors, Famous Actresses, Movies, Directors, Oscar Nominees, Singers, Bands, Banks, Landmarks, Professions, Constellations, Diseases.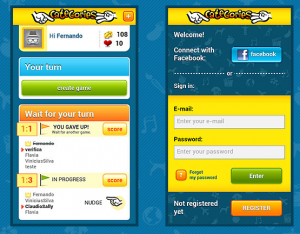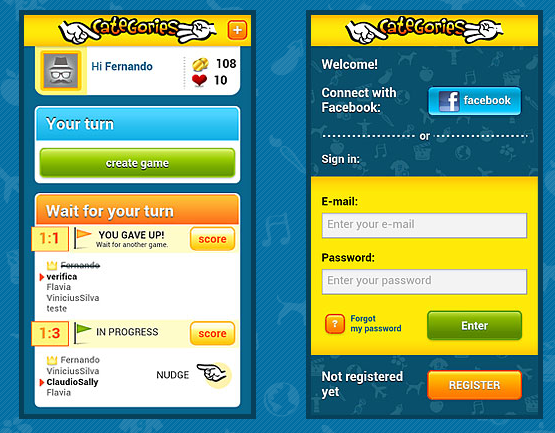 If you want a game that's creative and fun for all ages, The Categories Game Free is a worthwhile investment. I'm not sure The Categories Game Free is "the best word based game ever made," as the App Store description would have you believe.
However, it is definitely quite an enjoyable way to pass the time: it's a challenging, fun game that will test your memory and your creativity. The interface is great, as are the visuals. This is a fun game!
The Categories Game Freeis compatible with iPhone, iPod touch, and iPad. Requires iOS 4.3 or later. This app is optimized for iPhone 5.