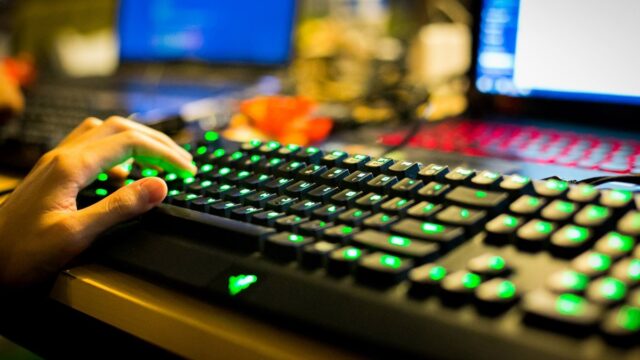 Technology has revolutionized all aspects of life, leisure activities included. Thanks to innovations brought forward by the human intellect, everything is easier today than a few years ago. Gambling is just one of the many things made more convenient.
In the 1990s and 2000s, it was unfathomable that your pocket could fit a robust gaming establishment. No one then could imagine that you would be able to play real money blackjack from the palm of your hand. However, over the last few years, the digital sphere has seen a proliferation of platforms that allow people to enjoy games of chance on the internet. Online casinos are all the rage, as the industry posts annual revenues of $60 billion.
Thousands of such sites exist, and they provide game variety that their land-based counterparts cannot match. As gambling laws grow laxer worldwide and mobile device use expands, this is one industry whose numbers will only climb.
The Appeal of Playing Online
When it comes to real-world gaming venues, there have been moderate changes in terms of casino technology. New additions include concierge apps, electronic tables, mechanical shufflers, advanced slots, and Ticket-In-Ticket-Out machines. The latter generates slips that guarantee that you can make money transactions electronically. Gone are the days when you had to exchange chips for cash, as now we have such advancements that safeguard you from theft. Casinos also incorporate prepaid cards that customers can fund and use to make secure payments all over the gaming floor.
Naturally, the major shift happened when digital gaming became possible with the creation of the internet. Though online casinos have been around since 1994, it was when the smartphone came about that they got a shot in the arm. Modern mobile devices offer a similar experience to what a user would get on a desktop machine. At first, all the slots ran on Flash, but now, most utilize HTML5, and virtually every website has dedicated software for both Android and iOS users. These apps add speed by increasing load times, therefore providing smoother gameplay.
Probably the most famous piece of online casino technology is random number generators. Complex algorithms that automatically create strings of random numbers, where the series gets determined by a number referred to as the seed. Developers manipulate this number, and in turn, control how much the game will pay back to the player. Even though legitimate sites have to go through third-party audits that verify the randomness of these results, some are shifting toward provably fair gaming. A new trend where platforms feature games that allow players to look at the seed, reset it, and verify the outcomes themselves.
The rise of cryptocurrency is also making waves in the gambling industry. Digital money lets players maintain anonymity and transfer funds at fast speeds.
Reasons Why Playing Online Is Popular
The main two factors that contribute to the rise of these platforms are variety and convenience. As these venues do not face spatial limitations, if an operator can afford the run enough servers, the site can host thousands of games. Today, you do not have to struggle to locate such a platform, one that features these figures, as there are plenty.
Naturally, slots are not the only option. Many also provide scratch card games, bingo, keno, skill-based ones, virtual sports betting, and more. Land-based casinos cannot compete with this offer when you can have all of this on your phone.
At a minimum, most platforms have 128-bit SSL encryption in place to protect player data. They encourage the use of Two-factor authentication, and crypto casinos keep most of their funds in cold storage wallets such as Trezor. These are offline wallets that are impenetrable by hackers. Thus, safety is rarely an issue when gambling online.
How This Have Changed Over the Years
If you type in – online live roulette casino on Google, you'll get hundreds of results, but this wasn't always the case. However, today, live dealer games are beginning to compete with slots for supremacy in any game catalog.
In the past, most live studios had single-camera set-ups, users faced latency issues, and you couldn't access a live casino via your mobile device. All that has changed as wireless internet speeds have improved, and platforms have begun incorporating WebRTC-based streaming, which airs video with sub-500-millisecond latency.
Today, almost all live tables are available to mobile players now, and every feed is in HD, allowing players to switch angles. The tables utilize Optical Character Recognition software that recognizes the cards in play and digitalizes their value for transparency, so there are no disputes.
Online vs. Live Gaming
When gambling online, players can choose to play their favorite table game against a real dealer, or they can go up against the casino software. The latter refers to games from top-end providers that utilize the previously mentioned RNGs. Meaning, you can play 3D blackjack against the platform, where an RNG is responsible for the randomness of each hand. Conversely, when at a live dealer table, lady luck, a croupier, and a mechanical card shuffler decide your fate.
A key difference between these two is speed. When playing against software, you do not have to wait for the other players or a slow dealer. The software instantly deals hands, and you immediately find out if you've won or lost. Furthermore, you can put an auto-bet function in play. Set desired parameters, your bet sizes following a win or loss, and press play. The software can play more than a dozen hands per minute when utilizing this option. In comparison, live gambling at a blackjack table can be slow if there are multiple players.
Note that live tables feature chat windows that let you converse with other players and the croupier. Thus, there is a social element that the RNG version of the game lacks. Also, be aware that live dealer games feature higher minimum bet limits than all other games. They cost more, so they are more expensive to play.
Conclusion
There is no doubt that technology has not only improved classic casino games, but it has brought innovations the likes few expected. Now, we anticipate gambling on a wearable device and AR/VR technology to become widely available as they further reshape how we play online games of chance. That said, tiny advancements happen year after year as the number of platforms grows, and so does their offer. Today, these feature varied promotions, mobile apps, and game selections that no human could go through. They offer excitement and money earning potential from any place at any time.