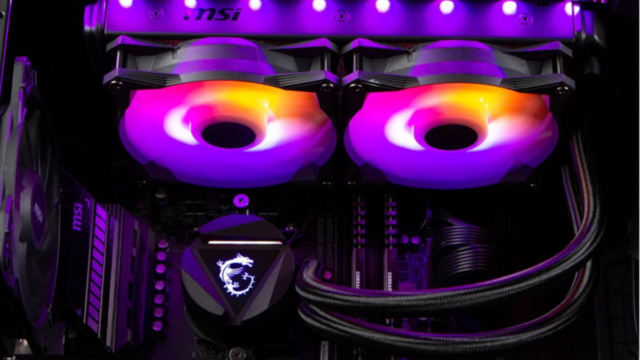 Both sides of the 'buy prebuilt' versus 'build your own' debate have been mudslinging in internet forums and social media for almost as long as they have existed. While there are certainly benefits to building a system yourself, purpose-built gaming PCs have come a long way over the years, offering high performance and ultimate convenience with arguably the most cost-effective hardware you can buy inside.
Who Should Buy a Prebuilt Gaming PC?
Building your own gaming PC is usually a rewarding experience, but it can also be a very long and arduous process, especially if you're ordering parts from separate companies or abroad. If you don't have a clue where to start with custom builds or you'd simply rather spend your time blasting lead into some poor unwitting NPC, you could be better off buying prebuilt.
Some of the best prebuilt gaming PCs are now more affordable than they were even just five years ago, and even some of the cheapest prebuilt gaming PCs are able to run a selection of your favourite games on higher graphical settings (just don't expect to be playing Microsoft Flight Simulator 2020 on maxed out settings, even the most powerful systems are still struggling with that).
Prebuilt gaming PCs usually contain some good value hardware that deliver great performance, but unlike a console, you can upgrade your PC with better components at a later date whenever you'd like. If you decide to change things up in the future, you can be safe in the knowledge that there are no restrictions on what you can do.
Another benefit of buying a prebuilt system is that you'll typically get a retailer or manufacturer warranty. This also means that, unlike building a PC by yourself, if you turn it on for the first time and it spontaneously blows up, you'll be covered (with your dignity intact). So if you're even just slightly interested in a prebuilt gaming PC, read on…
Choosing the Best Gaming PC for Your Needs
As more and more gamers decide to buy a prebuilt gaming PC, the choices available have become almost overwhelming at times. Multiple variations of similar builds are listed online, so to pick out the setup that's right for you can take a little time (although this is typically a fraction of the time it'd take you to select the individual parts for a custom build).
Whether you're looking for a gaming PC under £500, or happy to spend more in the pursuit of buttery smooth frame rates, the quality and power of your PC will tend to scale with price. A good way to start your research is to look up the system requirements for the games that you're intending to play.
Digital PC video game distribution services like Steam and the Epic Games store will show you the minimum and recommended system requirements for each title. Using this information, you'll want to make sure that any prebuilt PC you buy is at the very least able to meet the minimum requirements. Although it should go without saying that to achieve the best possible performance for your favourite games, you'll want it to meet (or ideally exceed) the recommended system requirements.
Gaming PCs are also great if you're a creative. Editing full length videos and rendering out footage in software such as Adobe After Effects, Premiere Pro, and even Photoshop can be particularly resource-intensive at times when a project has a lot going on. A good gaming PC will be able to blitz through the render process, allowing you to get back to whatever game you were playing beforehand!
If your main intention behind buying a new PC is for playing video games, it's highly recommended that you buy from a reputable computer store, and not a big box retailer who just happens to be selling gaming PCs as part of their offering. The staff at stores that are primarily dedicated to computers tend to be a lot more knowledgeable about their products and will offer you some great advice to get you the best setup for your needs.
A Prebuilt Gaming PC is Ready to use (almost) Immediately
Perhaps one of the biggest and most obvious advantages of buying prebuilt gaming PCs is that they work straight out of the box. It'll arrive with all of its components tuned up, fully tested, and ready to power on.
Order it, recieve it, unpack it, plug it in and play it. No faffing about. In the amount of time it took you to read this article, you probably could have already bought one.
Summary
So, with plenty of prebuilt and custom gaming PCs available on the market at prices that suit most budgets, especially with the recent advancements in hardware, now is a great time to invest in a new purpose-built system. Just be sure to check beforehand that any PC you buy is able to run the software you need it to, or it may end up costing you in the future. The only real question left to be answered is – which game are you going to play first?