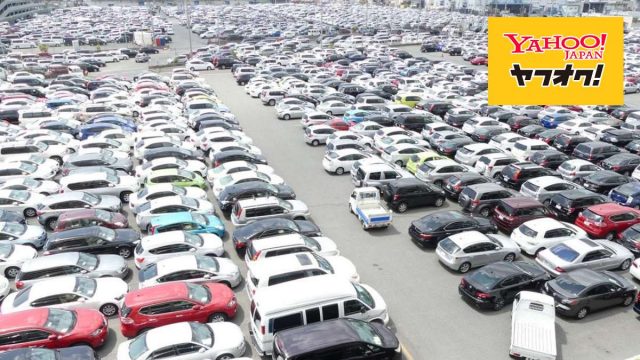 The Yahoo auction Japan is a platform extremely popular across the country. A hefty range of products and services are bought from the people of Japan. It is more popular and is used more than eBay. The auctions are available round the clock, 365 days of the year, so if you are looking forward to purchasing a car, you just need to get up and start bidding, anywhere, any day and any time!
Use Yahoo Auction Japan to Purchase Vehicles
Japanese auto auctions are extremely famous across the globe. They are incomparable and offer you anything you may think of. It is a platform in great demand for those who want JDM cars and other used car companies. In most of the stances, the Yahoo auction Japan car is a cheaper option to a random auto auction in Japan.
Some of the Pros and Cons to Purchasing Cars from Yahoo Auction
Pros of using Yahoo auction to purchase cars:
Usually, Japanese car auctions need you to take help from a bidder, but with the Yahoo auction bidding platform you can bid for the car you want on your own.
You can easily collect all the details you need about the car and ask all the questions related and check out the pictures too.
You can collect all the details about the seller. You can also check their location and pick a seller that is placed close to you and minimize your transportation charges.
The vehicles are fully assessed by the owner of the car or professionals.
Cons of using Yahoo auction when purchasing cars:
In some cases, fraudulent sellers may hide the full description of the car and any problems linked with it.
Hence, it is important for you as a buyer to enquire about all the smallest details related to the car. It is also recommended to check the delivery, storage and shipment procedure of the car you are buying from the Yahoo Auction. Once all the details are clear, you can start bidding on your favorite car.
There are a lot of logistic companies working with Yahoo Auctions. You can easily get your car shipped through them to anywhere around the world. Take all the safety measures when getting your car shipped to ensure it reaches you in its best condition. Previously you could buy cars from Yahoo Auction only in Japan, but with Easy Auction Japan, you can bid for Japanese car and related products from anywhere around the world.
When buying your next car from Yahoo auction, make sure you check the online reviews and reach out to others who have availed the services. As a car is a big asset, full transparency and honesty is important to ensure you get the best car for the investment you make. Purchasing cars from Yahoo auction is a common and popular option to go for. Always do your homework to get the best deals on cars for the investment you are making.