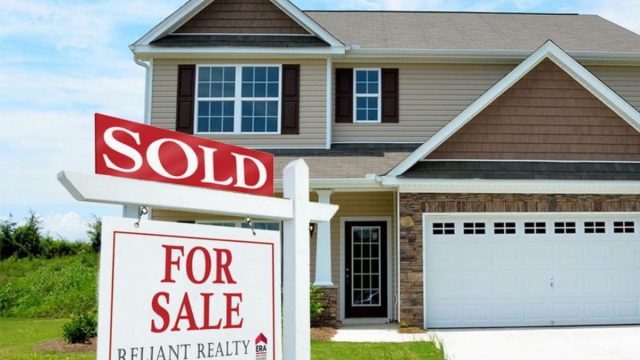 Companies that buy houses for cash may sound enticing if you need to sell your home quickly or choose not to list it on the open market with a real estate agent in the traditional manner. House owners should know about selling to cash-for-houses organizations.
What are the Functions of House-Buying Firms?
Most house-buying firms have a straightforward business plan. They purchase homes to resell, flip, or invest in real estate. They aim to offer less money than would normally be accepted on market value as they are cash home buyers who can act swiftly, sometimes even making rapid bids.
While most homeowners prefer a regular sale, there are specific circumstances in which selling to a cash-for-houses organization makes sense, especially if you made a reasonable offer.
Types of House Buying Companies
Buy and hold Companies.
A buy-and-hold firm purchases your home to rent it out to tenants afterward. These companies typically employ the BRRR model when buying and renting out homes.
These firms are willing to undertake some maintenance on your property before renting it out, so if it needs a lot of work but has good bones, that won't be an issue.
iBuyers
iBuyers are online companies that conduct real estate market research to make speedy offers on homes. They operate differently from the other organizations in that they will purchase your home at a price that is closer to market value, after which they will charge you a fee of between 6% and 7% of the home's value.
This fee compensates them for their time and effort spent marketing, selling, and overseeing the acquisition of the home.
Trade-in Companies
Trade-in firms are distinct from the rest of the companies listed because they will find you a new home, sometimes utilizing your current property as collateral. They might also let you stay in your house until they can sell it.
A trade-in company is the best form of company to sell your property to if you want to have a guaranteed location to live.
House Flippers
House Flippers are a group of people that buy and sell. When these corporations purchase homes, they do it quickly, fix them up as needed, and then resell them for a profit. These modifications could range from cosmetic to substantial.
Typically, these businesses produce a profit of 15% to 20% higher than the average.
Steps followed by Companies that buy houses
When selling your property to a house-buying company, follow various processes.
Make contact with businesses.
Choose the organization that you believe is the best fit for you.
Fill in the details about your house.
Most companies acquire basic information about your home by filling out a web form or calling you. You will be required to provide basic property information such as the number of rooms, square footage, quality of finishes, and images of the homes. You will get an estimate after that.
A third-party inspector and a corporate representative will conduct an onsite inspection. After assessing the worth of your property and the cost of needed repairs, the firm will determine the after-repair value of your home (also known as ARV).
If the offer conditions fit the seller's requirements, they electronically sign the documents, resulting in a completed and binding deal.
Keep an eye on your schedule.
Companies, unlike individual consumers, may move rapidly and offer more schedule flexibility. You'll be able to close in a week rather than waiting for a bank to underwrite a mortgage.
Benefits of Companies that buy houses
Certainty: Individual purchasers frequently request stipulations or run into financial difficulties. There's less chance of your deal falling through when you sell to a firm.
Less hassle: Most home-buying companies buy houses as-is or repair them themselves. You don't have to worry about negotiating fixes with potential purchasers or home maintenance.
Houzeo
Houzeo is the most popular and competitive platform for sellers looking for low-cost full-service firms that will give them the most exposure to cash purchasers while requiring the least interaction with real estate agents. Home sellers want to earn the most money for their homes with no hidden costs, a completely automated procedure, and prompt customer service from Houzeo Concierge. You can check out the following Houzeo reviews,
Houzeo Reviews
Coverage on a national scale
Zillow, Realtor.com, Trulia, Redfin, and dozens of more sites syndicate listings.
A quick list
100% online – simple listings, quick changes, online showings, and offers.
Mobile apps
Opendoor
Opendoor is a multi-state house direct buyer who offers quick cash home sales for lower-priced property offers. Fees and the difference between buying and selling each home are how Opendoor makes money. It is a great choice for house sellers who want a straightforward, quick, and painless transaction. It is an option for sellers whose property does not require major repairs.
Pros
Convenient
Best for Experienced Sellers
Quick selling process
Availability of Cash offers
Cons
Hefty charges
Repair costs are at the discretion
Offerpad
Offerpad is a wonderful choice if you need to sell your home quickly and don't mind losing some value due to a service fee or a poor offer. Repair expenses can eat into your revenues as well. However, if you need to sell quickly (say 10 days), Offerpad's ease may be worth considering.
Pros
They close very quickly.
Sellers are relieved of the burden of making repairs or presenting their homes for sale.
Offerpad is notorious for being flexible with its closing or move-out dates.
Requesting, receiving, signing, and executing a contract is simple with their platform. There are no third-party middlemen who can complicate things.
Cons
Expensive
Charges cancellation fee
Reduced Profits
Conclusion
You can select between next-generation iBuyers or traditional cash buyers if you want to sell your house to a cash buying company. If you don't have a tight deadline, selling with a real estate agent or a low-commission broker could net you more money.