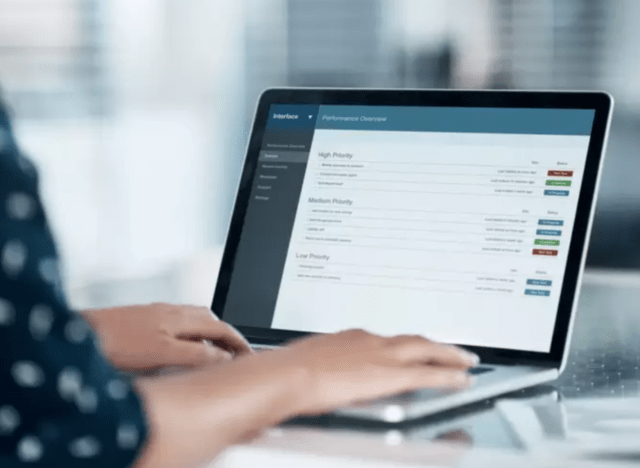 In this article, we are going to talk about the registry cleaners which helps improve your PC performance for free. There are many registry cleaner software available out there but not all are as efficient as they say they are.
Registry cleaner software are crucial in a way as they remove hundreds and thousands of useless, invalid and broken registry entries from your Windows device. For example, files which no longer exist in your device anymore and which would most probably take hours for you to delete those manually.
Out of all the registry cleaner's software we've selected 7 best registry cleaner programs which have the most positive user reviews online. All of these software or programs helps you to remove entries such as invalid class keys. Shared DLLs, application paths, program shortcuts, help files, file associations, empty registry keys and many more.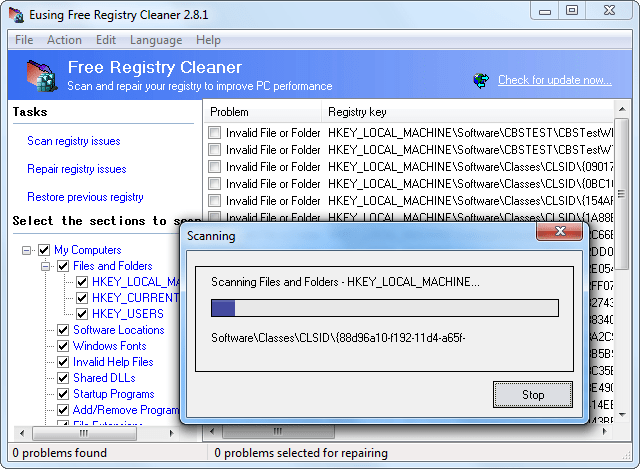 Most of this software provide you with useful features such as scan progress, scan scheduler, ignore list, automatic backups, startup manager, severity indicator, run on startup and log files. So, without any further ado let's get right into the article.
Advanced System Care
If you want PC cleaner or optimizer along with data protection tool then this is the software for you. This software has plenty of functions and tools but for this article we are focusing on registry related ones. You can try out their free edition which is 12.5.0 version. You can get real-time monitoring of system condition which are added to the software's free version, which is a rare type of software.
This software can do a lot for you like clean junk files, make more disk space, improve RAM and CPU monitor web browsing and block any kind of suspicious or malicious content from your device.
Pros:
This software has well-organized user interface
There are around 12 areas of PC optimization
You can do real-time system monitoring from this software
Cons:
This software cannot scan external files
It has window minimization issues
After scanning it access the quarantine
Iolo System Mechanic
This software automatically finds the outdated, invalid and broken registry entries that slow down your computer system. This software fixes the invalid DLL keys, files associations and references within a few seconds. There are two types of scans available: brief and detailed.
In brief scan, it shows the number of errors and offers you one click fix. In detailed scan, the full reports sort the errors by categories with tips and explanations, allowing the user to specify which type of errors they want to eliminate.
Pros:
It gives you detailed report about registry entries
There are performance tips available
They also have a scheduler
Cons:
Certain kinds of functions and tools are not available in the free version
There is no manual error removal
Registry cleaning is a part of the full system scan in this software
Wise Care 365
The free version of this software offers you a cleaning scheduler, automatic changes backup, three types of scans (normal, safe and deep) and password generator.
The paid or Pro version of this software costs around $30 which grants services such as multi-user access, tune-up or optimization, system boost, and customizations.
Pros:
This software has scan scheduler
This software has simple and clean user interface
It has quick performance
Cons:
This system software tries to install various other programs on your devices which are of no use.
CCleaner
This is one of the popular registry cleaner software. You can install this software from an executable file or as a portable version. The Pro version of this software costs you $25 with features such as real-time monitoring, automatic updates and premium support.
CCleaner removes the invalid or broken registry keys and the registry values which no longer exists on the device. Same thing goes for file extensions. Type libraries, DLL files, etc.
Pros:
This software has ignored list
There are big set of features available in it
There are regular program updates
Cons:
There are frequent pop-up ads on the software
This software does not improve boot time
JV16 Power Tools
This software is actually a set of PC optimization tools which includes the clean and speed-up of your computer system. Some of the other useful tools and features of this software are: File Cleaner, History Cleaner, Windows AntiSpy, Registry Compactor, Software Uninstaller and Startup Optimizer.
This software is free, lightweight and compatible with all of the Windows versions. Errors or issues can be viewed in detailed through this software.
Pros:
This software is simple for the users to use
There are automatic registry backups
There are a lot of settings on this software
Cons:
This software is less user-friendly than the other software and programs
AVG PC Tune-up
This software for PC optimization is introduced by a big powerful security software vendor. On this software you can Tune-up your PC which will in turn improve your boot time by 77%. This software has some good characteristics to it.
This software takes only 42MB of storage space on your hard drive. Some of the functions of this software includes sleep mode, unwanted software removal, browsing clearing, disk cleanup as well as permanently delete files, recovering accidental deleted or damaged files and optimize your internet connection.
Pros:
This software runs quietly in the background
It has rich functionalities and clean user interface
It clears your disk space after cleaning
Cons:
You can undo once you have deleted through this software
The annual license of the software costs $50
Little Registry Cleaner
This software claims to clean more registry errors than any other software. This registry cleaner is absolutely free to use. This software is available in 17 different languages such as English, Russian, Spanish, German, Arabic, Chines, French, etc. You can schedule scanning on your device through the software.
Pros:
This software is freeware and is an open-source software
This boost positive performance of your PC
This has an easy workflow
Cons:
This software has vague descriptions of errors and issues
There are possible slowdowns while cleaning
There is little guidance for the users
So, these were the 7 best freeware registry cleaner software which helps improve your PC performance. Hope this article was helpful for you. Thank you for reading!!!