The official website of Toyota Malaysia appears to have been hacked and defaced by Turkish hacker claiming to be codenamed "qRunt2" from the hacktivist group "TurkHackTeam" on 16th May 2016.
The hacker had somehow managed to gain access to the websites admin panel and added a page with a title TurkHackTeam with an uploaded image of Turkey with the hackers team name. We aren't exactly sure how the hackers gained access, however, it surely puts a big question mark on the website and server security.
During the time of the website being defaced, the website had enabled its SSL. This means having an SSL certificate for a website to be secure isn't much useful. Below is a screenshot taken from Zone-H cache archive database of the time how the website appeared when it had been hacked.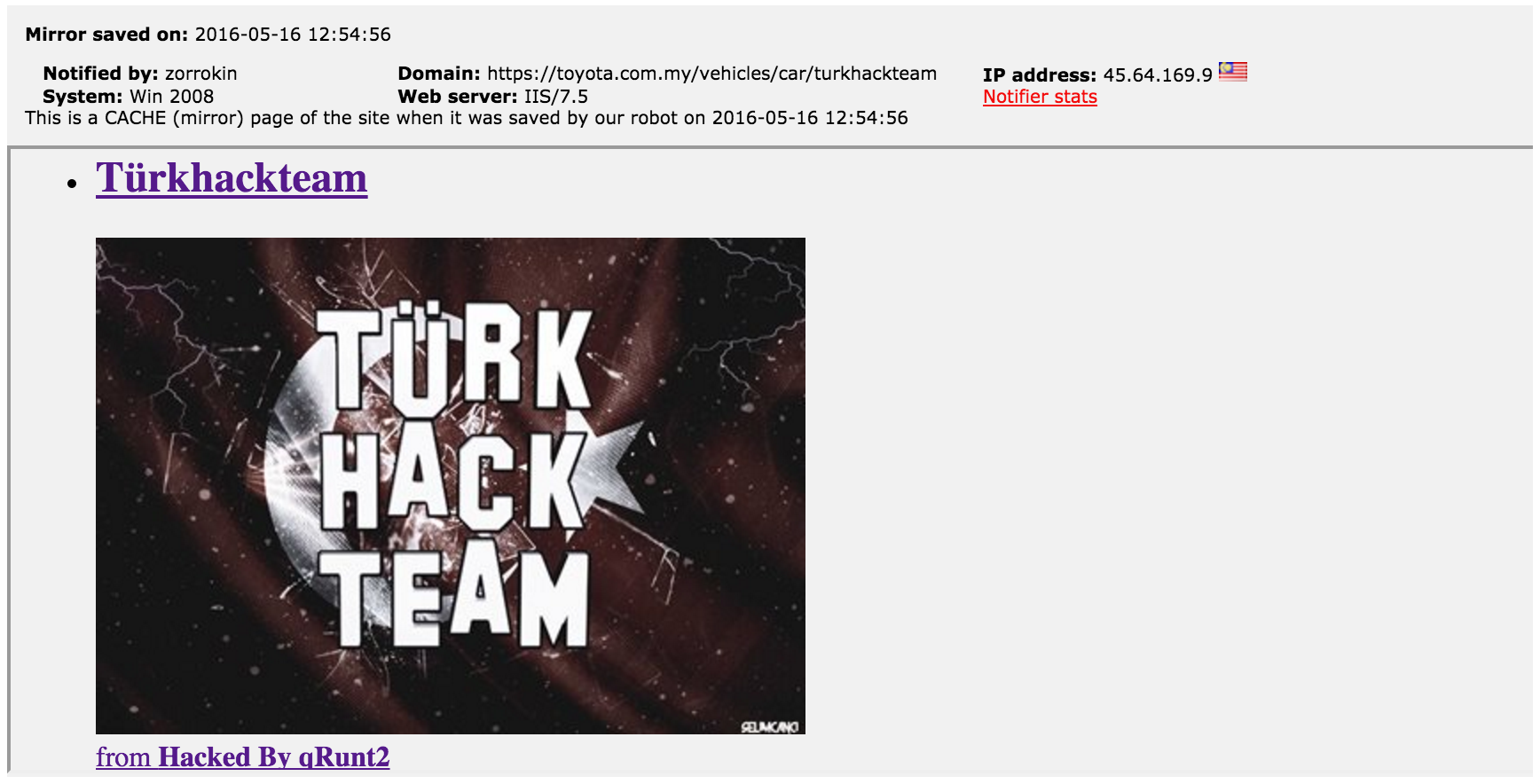 The reason for the breaching the website doesn't appear to be clear since the hacker had not added any reasons on the defacement. This isn't the first time TurkHackTeam gain access to a website leaving it defaced. According to Zone-H reports, on 17th of May, 2016, the same hacker had defaced Chadds Ford Township official website. While on 10th of May 2016 they managed to hack and deface City of Killeen, Texas official website.
Toyota Malaysia website has been restored shortly after it being defaced. Therefore, the website is available for use. We will update this news article as soon as we receive more updates about the Toyota Malaysia website.