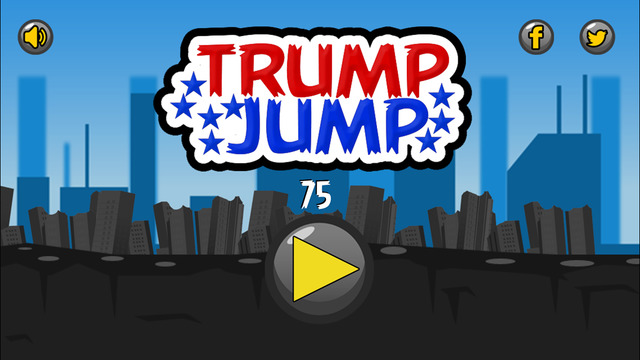 Trump Jump – The Quest for Votes is a humorous and tongue-in-cheek new game for iOS. The app stars the 2016 Presidential campaign's most outspoken candidate, Donald Trump, as he ventures on his quest to capture votes.
Control a mini-Trump in this side-scrolling endless runner, as you try and collect as many votes for the Republican as you can whilst avoiding his political adversaries. Every vote you collect counts for one point, see how high you can score.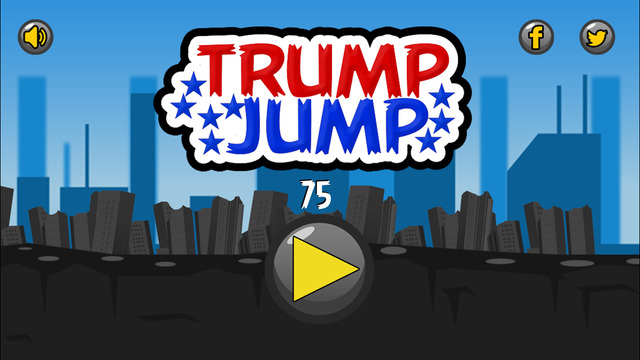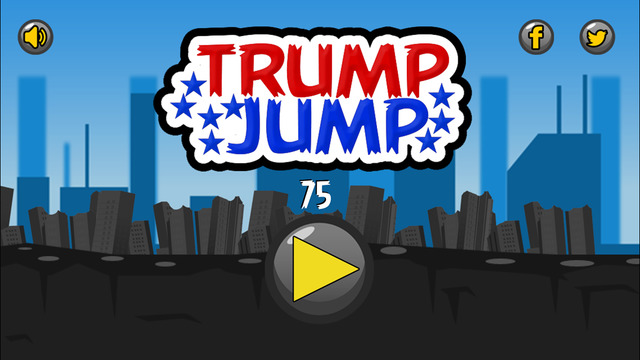 The controls in Trump Jump are straightforward – tap the screen to jump up and score votes. There are also gold coins that can be collected to give Trump a flying boost. The boost results in Trump flying through the air much faster than normal, but you also lose control and risk landing on an adversaries head.
As you travel through the city-scape you have to do your best to avoid running into other candidates – you'll see the heads of Marco Rubio, Hilary Clinton, Jeb Bush and other familiar faces from the 2016 campaign. Try not to land on them or the game is over. Like other endless runner titles, Trump Jump has no 'finish', you just keep going for as long as you can until you make a mistake.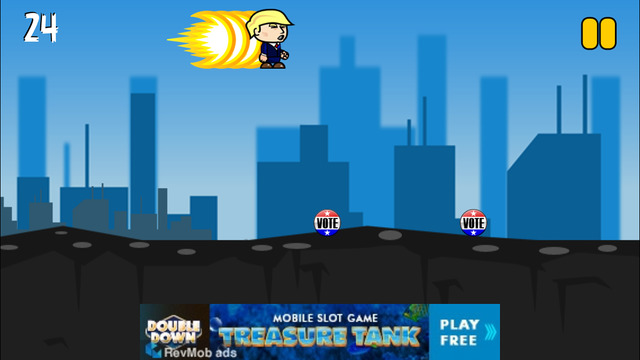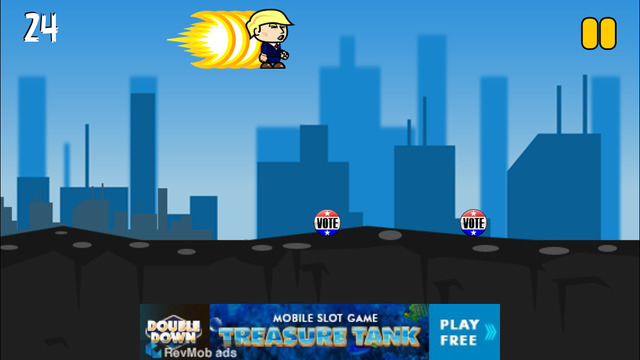 The visuals are simple and fun, with cartoon caricatures of Trump and the other Presidential candidates (some are more recognisable than others). Trump features his signature yellow comb-back hairstyle, navy suit, white shirt and red tie. The music is overly dramatic and foreboding – just like Trump's candidacy. It's a fun, free game and not meant to be taken too seriously.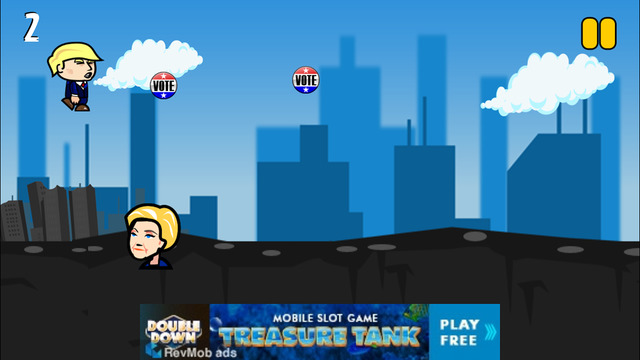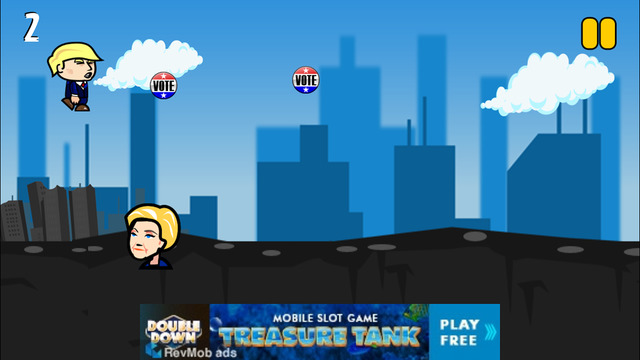 Available now on the App Store, download Trump Jump and help him collect all those votes – he's going to need them.
Trump Jump requires iOS 9.0 or later. Compatible with iPhone, iPad, and iPod touch.