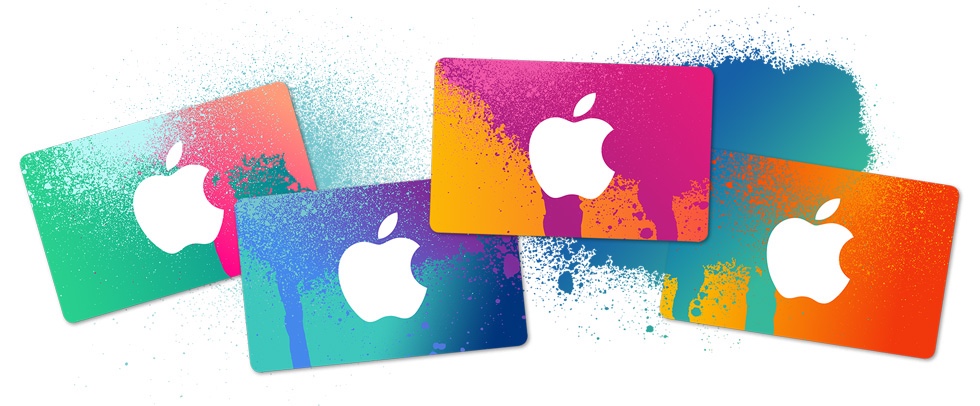 Good on ya, Apple! On Tuesday, July 15, few on this side of the Pacific Pond noticed that Apple rolled out the iTunes Pass program in Japan. Two days later, the company has brought the service to customers in the United States and Australia.
After rolling out a pilot test last week and then delivering it in Japan two days ago, Apple has released iTunes Pass available at Apple Stores in the US and Australia, a service that allows customers to recharge their iTunes account balance in-store via a Passbook card.
Now you can add money directly to your iTunes or App Store account with iTunes Pass. To get iTunes Pass, go to the iTunes Store on your iOS device, scroll down, and tap the Redeem button. Then go in to any Apple Retail Store3 and let a Specialist know you want to add credit to your account. Open iTunes Pass in Passbook, and have the Specialist scan it and accept your payment. Your balance will be updated and can be used immediately.
This is weird. Of all of the companies on the face of our beautiful planet, Apple is uniquely positioned to develop and rollout a full-service mobile payments system and this is what we get — a stored value tab inside iOS Passbook that's specific to iTunes.
Very much like the Starbucks tab. You'd think in 2014 we'd get something more advanced.
iTunes Pass: The Road to Apple Pass?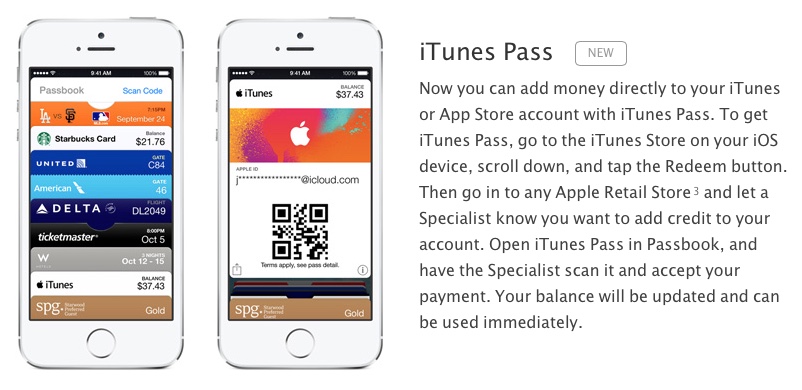 Honestly, I would very much like an Apple managed service portal that handles my retail transaction and recurring payments. Perhaps they could partner with CUNA (Credit Union National Association) or "the banks" to make it happen.
Whatever, I would very much like a single privacy protected and guarantied interface for all of my financial transactions.
That said, it is impossible to trust Google or Facebook, because their business models are premised on whoring you and your data to the highest bidder. Apple, on the other hand, makes money on discreet pieces of hardware and highly specific services.
Today, it's iTunes Pass, a simple stored value card on your iPhone. Tomorrow, it could be Apple Pass, a single source personal commerce tool recognized around the world…
What's your take?
Via AppleInsider