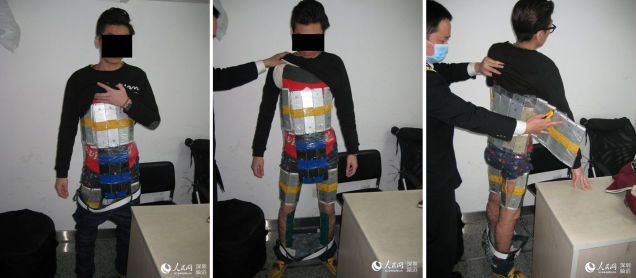 There appears to be big money in smuggling iPhone 6 and iPhone 6 Plus devices in China. Even those who don't have a very bright idea participate in an illegal act just to bring the devices from outside the country.
A story that has went viral recently details the attempt of a man to smuggle 94 iPhone 6 and iPhone 6 Plus units, all strapped on his body. For apparent reasons, he was apprehended by the Chinese customs at the Futian Port in China.
According to the reports from sina.com, the iPhone 6 and iPhone 6 Plus devices were strapped on his body, legs, and groin. The images below, which were posted on the same website, shows that the devices where strapped on him using duct tape and packaging tape.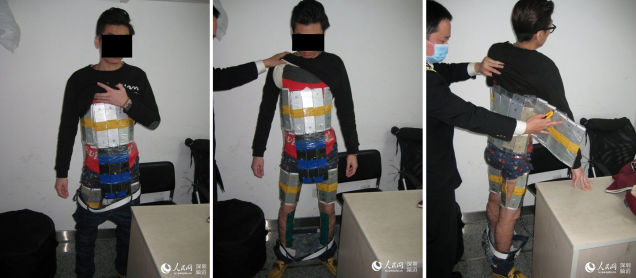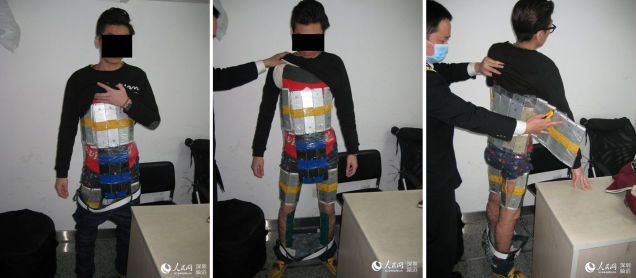 The man's weird posture and strange way he walks were some of the reasons that lead to the suspicion of the customs officers. Additionally, the said man set off the metal detector at the port in a very strange manner.
Apple iPhone 6 and iPhone 6 Plus are actually available in China. Both devices were launched there in mid-October. However, the cost of the latest iPhone handsets in that country are reportedly at thousands of dollars for a unit, which is probably why some people are resorting to smuggled units.
It is unknown where the man purchased the 94 iPhone devices strapped on him.
What are your thoughts on this? Share them with us.
Via: Sina