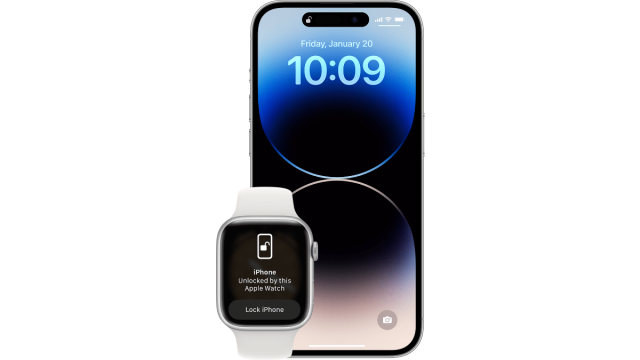 As the technological world shifts, Apple keeps reimagining how we connect with our gadgets. The seamless connection between the iPhone and the Apple Watch is one such innovation that has captivated people.
The Apple Watch is more than just a sidekick; it forms a seamless partnership with your iPhone that improves it in ways you would not have thought possible. Here are five compelling reasons to consider getting an Apple Watch to complement your iPhone.
I. Streamlined Connectivity
The Apple Watch is an accessory for the iPhone that provides a unique blend of usefulness and accessibility. With a glance at your wrist, you can effortlessly access notifications, messages, and calls and even control your music playback without reaching for your phone.
This constant link keeps you in the loop wherever you are, whether in a meeting, at the gym or just passing the time.
II. Fitness and Wellness at Your Fingertips
An Apple Watch can be like having a personal health coach at your side, nudging you toward a more balanced and active lifestyle. Tracking your heart rate, steps, and workouts is like having a personal trainer on your wrist. It keeps track of your progress and motivates you to move in the right direction to reach your fitness objectives.
Having an Apple Watch on your wrist makes it easier to make sense of the world around you. Its built-in GPS capability gives precise location monitoring, making it a trustworthy navigational aid whether you're on foot, two wheels, or four. It also syncs flawlessly with the calendar on your iPhone, so you'll never forget another important day.
IV. Stay Organized and Efficient
The Apple Watch is the pinnacle of efficiency in terms of time management. You may use your wrist as a command center for everything from setting alarms and timers to checking the weather. You will find yourself more productive and effective than ever with the ability to peek at your to-do list swiftly or respond to communications using voice dictation.
V. Personalization and Style
The Apple Watch combines form and function by allowing you to choose from various watch faces and bands to express your individuality. The Apple Watch may be customized to suit your style, whether you like a more traditional design, a sportier vibe, or something more avant-garde.
Is There a Payment Plan?
For those interested in embracing the Apple Watch experience without the upfront cost, there is a convenient Apple Watch payment plan in place. This approach allows you to spread out the cost of the Apple Watch over several months, making it more manageable for your budget.
With flexible payment terms and the opportunity to enjoy all the benefits of an Apple Watch right away, it's a sensible way to integrate this innovative device into your lifestyle.