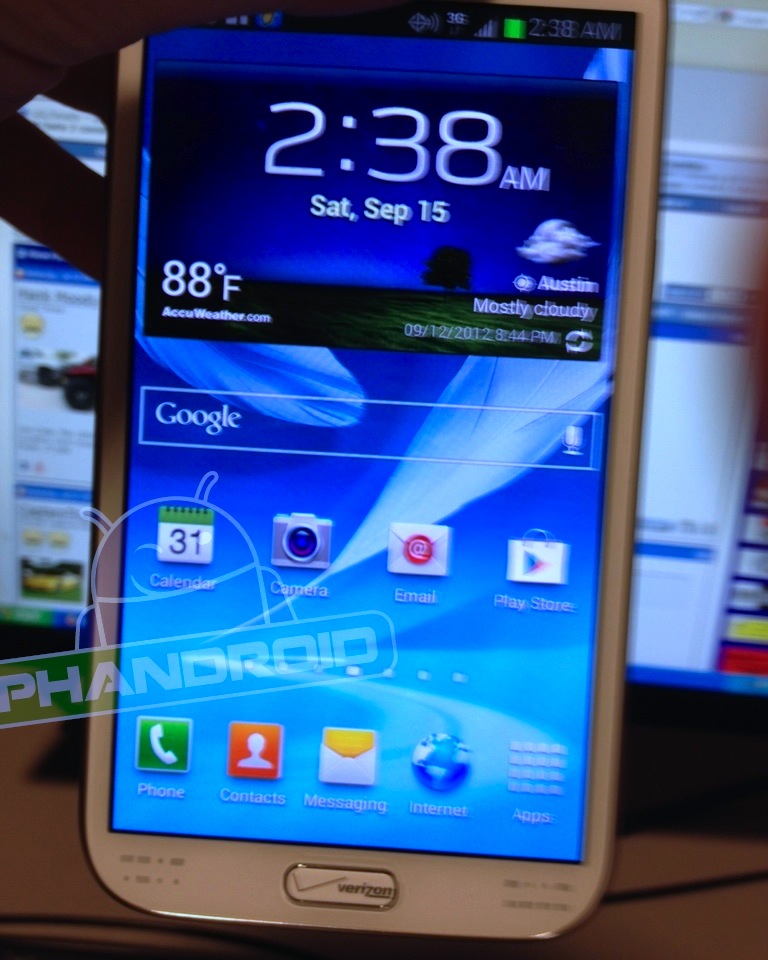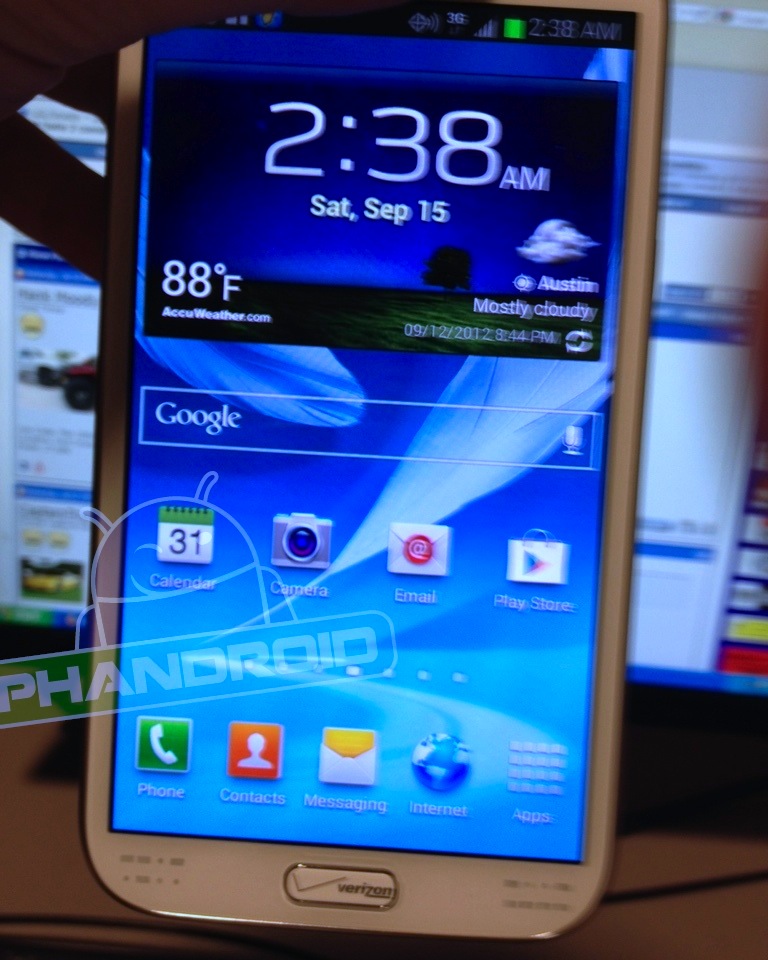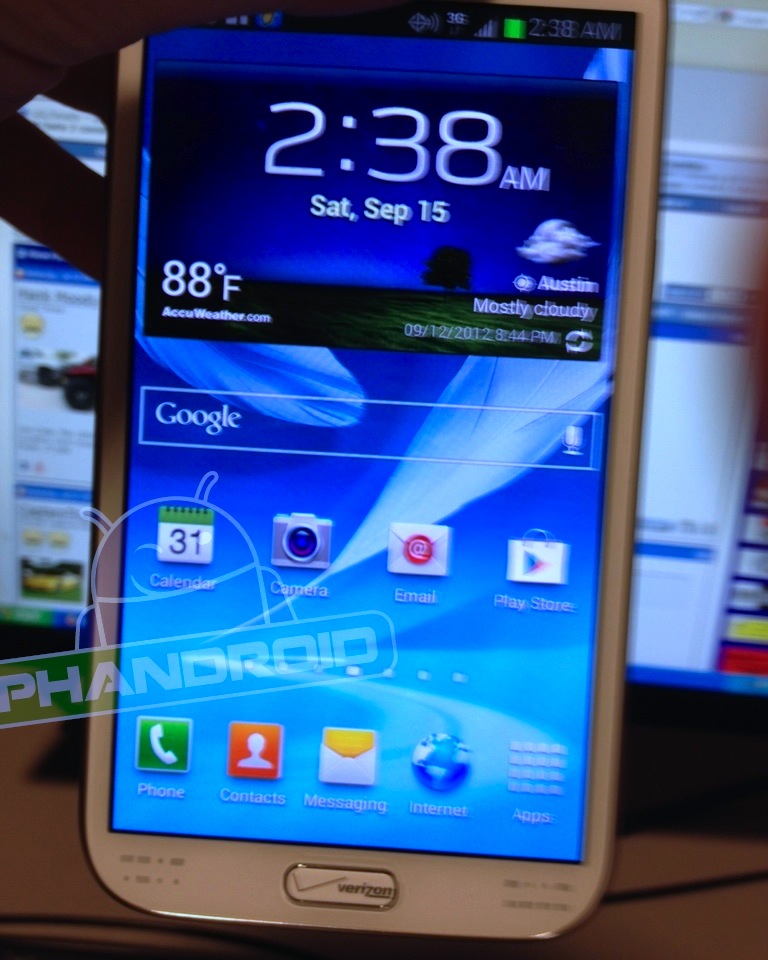 One of the most wanted device on the planet right now is the Samsung Galaxy Note 2. Samsung's new phablet is obviously coming to the states, but its unclear what carriers will get it and when.  The folks over at Phandroid got their hands on some images of what looks the be the Note 2 on Verizon.
The pics certainly look legitimate. There are Verizon logos on the front and back as well as an LTE stamp. This is super exciting for Verizon customers since big red snubbed the original Galaxy Note.  No word on pricing or a release date, but its good to know that its on its way.
Hopefully between now and release it will lose the horribly placed Verizon logo on the home button because that is gonna ruffle some feathers.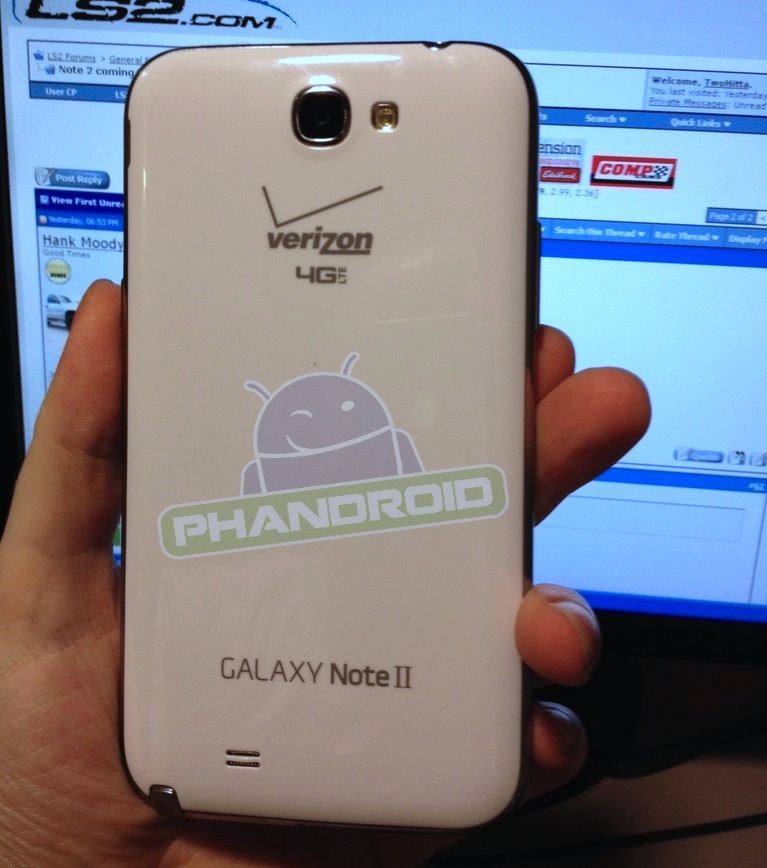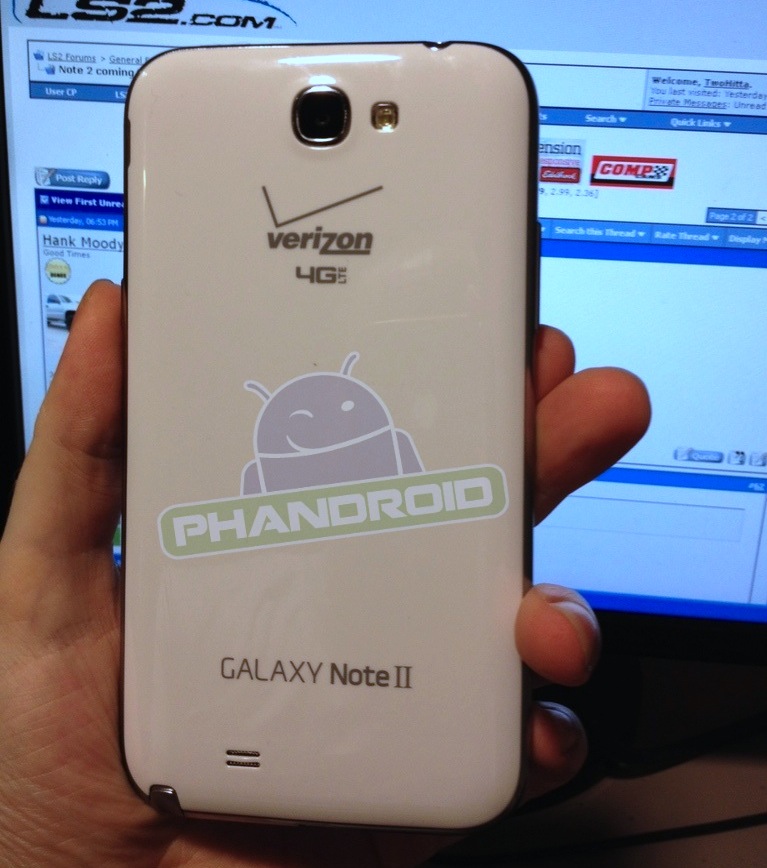 SOURCE- Phandroid