Wondering if your brand spanking new top-of-the-line device from Verizon will have that highly-coveted LTE coverage? The good news is that Verizon LTE network expansion is happening aggressively. Today, we've got a list of locations that should already have Verizon LTE coverage and a few that are scheduled for September 20th.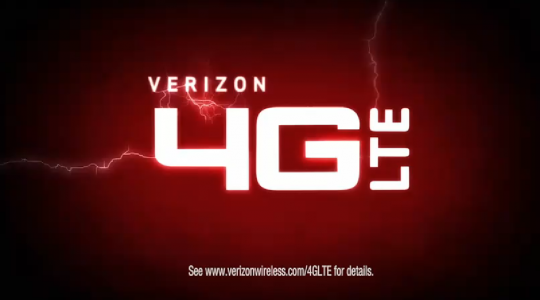 These are cities that have recently gotten LTE network coverage:
American Falls, Idaho
Americus, Georgia
Aspen-Snowmass, Colorado
Billing and Helena, Montana
Bremerton, Colorado
Coffeyvilley, Kansas
Cheyenne, Wyoming
Ellijay, Georgia
Emporia, Kansas
Greely Colorado
Lawrence, Kansas
Marion County, Ohio
Moultry, Georgia
Merced, California
Pueblo, Colorado
Richmond, Indiana
Silverdale, Colorado
Statesboro, Georgia
Tifton, Georgia
As mentioned, in addition to the list above, there are a couple more cities in the Verizon LTE network coverage list that are scheduled to go live on September 20th. Check out the list below to see if your city is covered:
Asheville, North Carolina
Arizona (southern area "includes Interstate 10 north to include Marana and east to Vail; the community of Sonoita; and along Highway 86 west to Three Points.")
Bemidji, Minnesota
Bloomington, Illinois
Clinton, Iowa
Dayton, Ohio
Greater Pittsburgh, Pennsylvania
Kansas, City, Missouri
Lincoln, Nebraska
Normal, Illinois
Mattoon, Illinois
Morehead City, North Carolina
Lincoln, Nebraska
Omaha, Nebraska
Peoria, Illinois
Quad Cities, Iowa
Rochester, Minnesota
San Diego, California
Springfield, Ohio
Sterling, Illinois
For those not in the know, LTE stands for Long Term Evolution and is sometimes known as 4G LTE. It is a standard for high-speed wireless data communication for use with mobile devices and various data terminals. In theory, LTE can support downloads of up to 300 Mbps, with some trials showing that it can go beyond even that. Short version — it's way faster than the 3G networks a lot of us have already gotten used do.
Do you already have Verizon LTE coverage in your area? Worried that you'll only be able to enjoy those blazing ffast connection speeds until the iPhone 5 hits the market? Share your thoughts in the comments below!
[via Android Central]