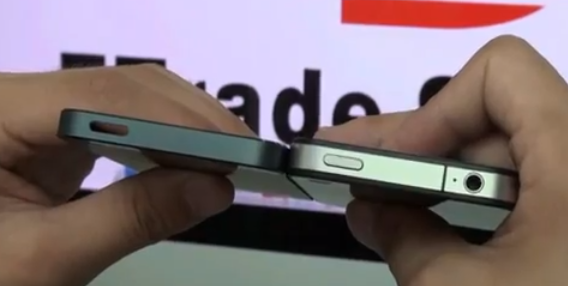 Following on from the "leaked" iPhone 5 backplate photos from last week, a new video has appeared via Cydia Blog which shows the alleged iPhone 5 casing in more detail.
The video shows a direct comparison of the purported iPhone 5 with the iPhone 4S, revealing the same changes that had been reported on from previously – a smaller 'mini-dock' connector, relocated FaceTime camera, down-facing headphone jack and nano-sim card slot.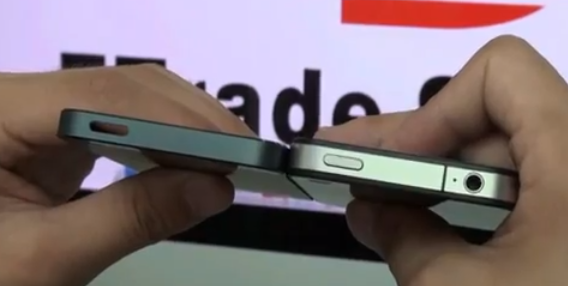 The new iPhone features a "uni-body" aluminum backplate, rather than glass, and is noticeably slimmer than the iPhone 4S even accounting for the lack of a screen on the iPhone 5. The increase in height of the iPhone 5 is the most obvious design update, allowing for 4-inches of viewable display up from the current 3.5-inches.
There is no way to verify the images or the video, but the build quality of the casing and logical design changes all point towards a legitimate leak rather than an elaborate hoax.