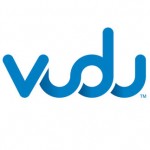 Vudu is making itself available on Apple's iPad, a move that will help the video streaming service keep pace with Netflix and other leading competitors.
Vudu and parent company Walmart said in a joint statement that North American iPad owners can now access the growing service through an official WebApp.
Vudu says they have successfully created a fresh "navigation experience" for iPad users looking to stream movies and video content. iPad owners can rent, purchase, or preview any of Vudu's 20,000 movies and TV shows for the same price as any other Vudu member.
Though the interface was primarily designed for tablet devices, Vudu General Manager Edward Lichty claims the site is also compatible with iPhones and other handsets. Vudu movies will even stream over 3G, although users will have to face the monthly data allowance that accompanies the iPad.
Not sure how to browse video content on your Apple tablet? All it takes is three easy steps.