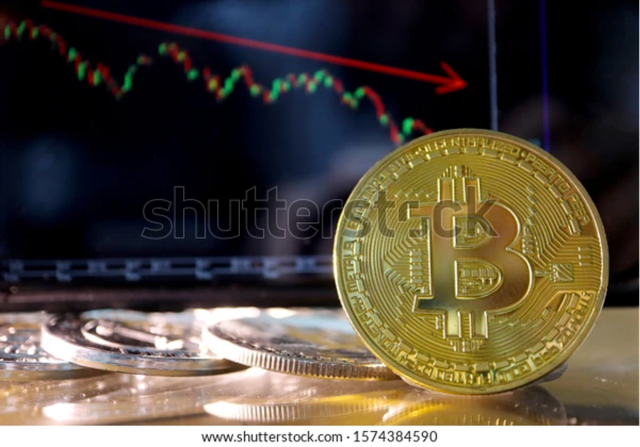 Bitcoin reached its peak value back in November 2021. It was a happy time for crypto enthusiasts because Bitcoin's value was nearly $69,000. However, after that, Bitcoin has dipped at a consistent rate over the last few months and has experienced a huge loss.
As of May 9, Bitcoin is trading at around $32,800 which is the asset's lowest price since July 2021. Apart from Bitcoin, other assets in the crypto market have started to tank as well with the most prominent example being Ether which was at its lowest value of $2,360 since February 2022.
If you are an investor in the crypto market, you will probably have Canada's best Bitcoin wallet and be aware of what is happening within the industry. However, you might not know the top reasons which is why we need to look at the top reasons behind Bitcoin's massive dip.
Investors want to be on safer ground
With the value of cryptocurrencies going down, you should expect that investors will want to be on stable ground. The crypto market is tanking with Bitcoin's dip. That is how powerful and influential Bitcoin truly is in the industry that it can impact the whole market when its value dips.
Investors are reacting to what is happening in the economy and they want to be safe with their investments. They are now weighing other options outside of the crypto market as they look to return to the stock market or any other investments. However, there is still potential in the crypto market, especially since there are two countries, El Salvador and the Central African Republic, that have accepted Bitcoin as a legal tender.
That is promising news for investors because they can return to Bitcoin sometime soon. However, at the moment, it is not likely to happen because Bitcoin's value is not considered safe by investors nowadays.
Mainstream adoption is lagging behind
Back in 2021, there were loads of options when it came to companies adopting Bitcoin. In 2022, there has been progress, highlighted by the aforementioned adoption in El Salvador and CAR. However, that is the biggest news for Bitcoin these days which has led to some people doubting the system.
OANDA's senior market analyst Edward Moya has talked about how mainstream adoption has slowed down. He said, 'There's a belief that mainstream adoption [of bitcoin] is taking a lot longer than people expected. Right now, what we're seeing is that the crypto market is in a wait-and-see mode'.
The metaverse is a huge topic for some people and it will be interesting how the Bitcoin market will fare because it may work out in the future.
Bitcoin's volatility is still an issue for some people
The Bitcoin market has always dealt with the issue of volatility. Hopefully, more people will realise this because it is inevitable and when the market becomes bullish again, you can expect that more people will come back to Bitcoin.
However, some people are not that patient because they have seen Bitcoin's trends over the years. Moya himself said that Bitcoin is stuck in a sideways cycle with its value but it can change due to its potential to grow exponentially in the future.
It will be interesting to see how Bitcoin's value develops over the next months and years. If you have Canada's best Bitcoin wallet at your disposal, do not give up just yet because there is solid potential for Bitcoin and other cryptocurrencies in the market. Hopefully, more people can realise that the long-term upside is better than what it looks like now.