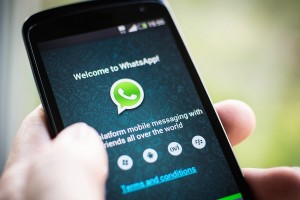 Two months after Facebook announced that it would be acquiring WhatsApp, the messaging service has reached 500 million users. Privacy concerns regarding WhatsApp's new owner were rampant when the acquisition was announced but those concerns didn't slow down growth, and perhaps the additional interest in WhatsApp after the acquisition announcement even pushed up the app to its new milestone.
Some companies announce their active users and provide a figure that is based upon how many people visit the service in a month. However, given the nature of WhatsApp, its active user count is daily. In December 2013, the service only had 400 million active daily users and that number grew to 450 million in February 2014.
See Also:FTC Approves Facebook, WhatsApp Deal But Has One Requirement
Given the trend that WhatsApp has seen over the past six months, it doesn't appear that the acquisition had any negative or positive impact on the service's user base. That being said, more people in Western countries–like the United States–definitely know about the app now. Prior to the acquisition, WhatsApp didn't even have a user base in North America, so it'd be interesting to see if that has changed.
Facebook is still trying to wrap-up its acquisition of WhatsApp, but given the Federal Trade Commission's (FTC) approval earlier this month, it doesn't seem like closing the deal will be difficult now. The FTC did make sure to point that once the deal closes and Facebook is in charge of WhatsApp, the WhatsApp privacy policy cannot change without explicit informed consent from the service's users.
See Also:Cheaper Than WhatsApp: What Would You Buy?
The massive WhatsApp user base is far from surprising. Not only is it a superior alternative to regular messaging services–this is especially the case in some European countries–it is free for the first year. Plus, once that first year is up, WhatsApp only charges 99 cents per year.
If you have anything to contribute, make sure to add it in the comments section!
Summary

: WhatsApp has reached the 500 million active user milestone. Facebook's acquisition of the company didn't seem to impact growth in any significant way.

image credit:wired