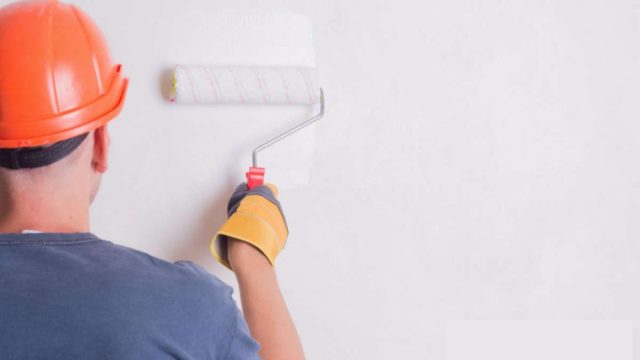 The benefits of hiring a painting contractor for your painting project rather than DIY are worth it. Yes, DIY is considered a trend these days, and people are jumping on it, choosing to paint their homes or rooms using low-cost techniques and all. Some have done great jobs with it. It is not wrong to paint your room yourself as long as you are sure of what you want and you are confident you will do an excellent job with it and have time to spare. However, if you do not want to end up with a messy wall, or an excuse for a painting project, you should seek professional painters' help. Here are some reasons why you should consider hiring a professional painting contractor instead of doing the job on your own:
Time-Saving
Painting can be such a time-sucker, especially if you are not painting just a room or wall, but an entire house. You might be trying to save money but think of the time you get to save and use on other important matters when you hire a painter contractor. Hiring a professional will afford you the luxury of vesting your responsibility to an expert painter, relax and wait for an excellent result.
Better Result
Unless you have the right tools, paint, and proper preparation, you may not produce the same quality of result a professional painter would. A professional painting contractor will do a better job of making sure that your walls are properly prepared to take the paint. Leave it to the painter to brainstorm and decide which paint is best for your walls. Since they are experts, they are in a better position to deal with the technicalities that may come with painting some parts of the room, like windows and wall corners. Professional painters also have access to quality tools and materials to give your house or living space a complete and deserving makeover. They will ensure that the job gets done efficiently and professionally.
Wide Range of Service
A professional will also offer a wide range of services such as priming, texturing, faux finishing, sanding, staining, and varnishing. None of these services are difficult to do yourself if you have the necessary skills, but it's much easier to get them done professionally for a reasonable price. If your house requires repairs such as plastering and re-painting, hiring a professional contractor can be well worth it. Since a professional is expected to know how to patch walls and prime surfaces, you can have peace of mind that your project will turn out well.
Minimize Waste
One of the important factors to consider when you are tempted to paint your room yourself is waste. How much money are you willing to waste? How many resources do you want to throw out at the end of the day? Do you use the metal level to handle the stress and frustration if the project does not turn out well? No professional painter would waste your paints or get more than enough materials. They work well with budget and guarantee a well-done job.
Low or Zero Stress
A professional painting contractor will take away the stress you may incur from doing the painting yourself. Professional painters are well-trained to do a perfect job and deliver right on time. They do the heavy lifting of furniture, the wall taping, and everything else. When you hire a professional painter, all you have to do is relax and wait for the job to be delivered.
Conclusion
There are many reasons why you should hire a professional painting contractor. Aside from the peace of mind you get, another reason is so that your painting project will be done right the first time. Hiring a professional painting contractor can cost quite a bit of money. But it will always be an investment in the right direction. For more questions about why you should hire professional painters contact https://www.oahuinteriorpainting.com.