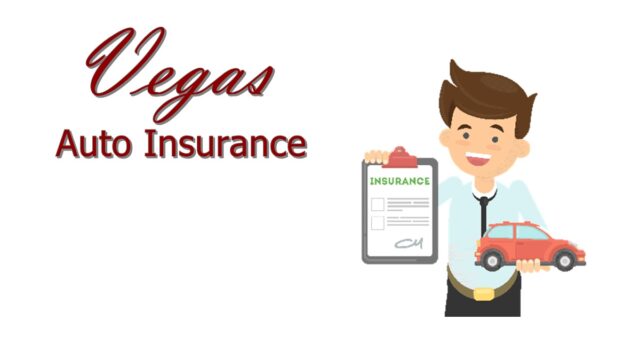 Auto insurance is a must-have if you own a car, and it shields you and other road users from accidents that may happen on the road. Also known as car insurance, it may vary according to your state, and it is prudent to understand your territory's auto insurance laws.
In Las Vegas, the Nevada Division of Insurance will guide you on what you need to know about this insurance type, including the other coverage you can buy. When driving in Vegas, maybe for sightseeing or business, it is important to have auto insurance; here is why.
Legal Purposes
When driving, you should always be on the right side of the law, especially if you are far from home. A vehicle in Nevada should have an up to date insurance, as per its laws. One thing you need to know when driving in Vegas is that it follows the fault system. Under this system, if you are at fault for causing an accident, you bear all the responsibility for compensation.
With such a system, imagine having no cover. You will have to dig into your pockets to save face.
The Associated Costs In The Event Of An Injury
As mentioned in the previous point, the fault system means you are in charge of compensation if you are responsible for any traffic damage. Without auto insurance, you have to break the bank to sort out all the parties involved in the incident.
If you have a cover, the insurance firm will gladly step into the case and handle it professionally, compensating all the accident victims. When you look at the insurance concept of pooling of resources, you get the idea that you will save yourself from a lot of trouble.
Improves Your Chances Of Compensation
At times, you are not the bad driver on Vegas roads, and you get hit. As per the procedures, an officer of the law has to write down a statement on the accident, which is necessary if you want compensation from the other party. A thing to note is that the officer will analyze both vehicles to check for any faults. If you have an outdated cover, you will be in trouble, and it can get in the way of you getting compensation.
Driving with invalid car insurance is illegal in many states, and Nevada is no exception. Besides missing out on the compensation, you may risk fines or jail time in severe situations.
It Is Easy To Sort Out Issues
Having vehicle insurance is a show of legitimacy when driving, and in case you get into an accident, it is easy to sort out the mess. You can exchange numbers or even call your respective brokers or attorneys to know how to deal with the issue at hand.
What You Need To Know About the Nevada Insurance Laws
Whether you are a resident of Nevada or planning a visit, it is necessary to know about this state's existing laws. As earlier indicated, Vegas and Nevada in general, operate under the fault system of insurance, where the culprit takes the whole liability if found guilty.
As per the laws of this state, every driver should buy vehicle insurance before hitting the road, failure to which there are penalties to face. As such, it is advisable to shop around for the ideal vehicle insurance policy.
When shopping around, look for a broker who is conversant with Nevada vehicle insurance laws. The state policies dictate the minimum motor liability coverage, which is $25000 for body injury per person. For bodily injury per accident, the cost is $50000 and $20000 in the event of property damage.
You should understand these policies for planning purposes in case you want to visit Vegas.
Final Thought
Having car insurance is a prerequisite for driving in many territories, and Nevada is one of them. When in Vegas, it is a must to have updated auto insurance to be on the right side of the law. Highlighted are the reasons why you need to have a cover when driving in Vegas and the whole of Nevada in general. Keep up with the minimum moor liability costs and know when they change to have you prepared for any eventuality.