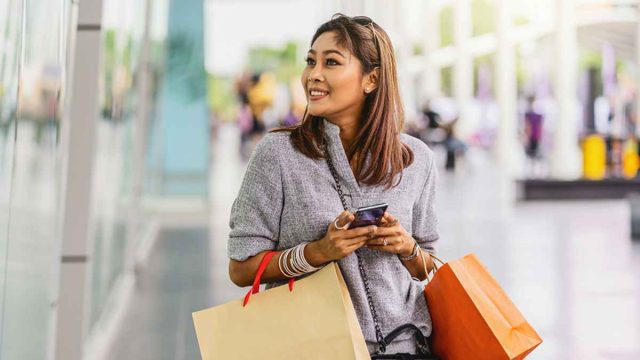 As a Magento store owner, cherishing your relationships with customers can greatly benefit you. By making them comfortable to return and buy from you over and over again, you will be compensated with higher revenue. For the majority of businesses, returning customers constitute a significant revenue portion, ranging from a quarter to half of the company's revenue. And there is an effective strategy to make your customers to want to return: rewarding them for their shopping.
Retention – a merchant's top priority
It may seem odd at first, but your customers do no simply come to buy from you. You pay for your customers to come to you.
Every your shopper has a specific price for you, and it can cost from 5 to 25 times more for you to acquire a new buyer than to retain an existing one. On the other hand, a 5% increase in customer retention rate pushes your profits up by 25% to 95%.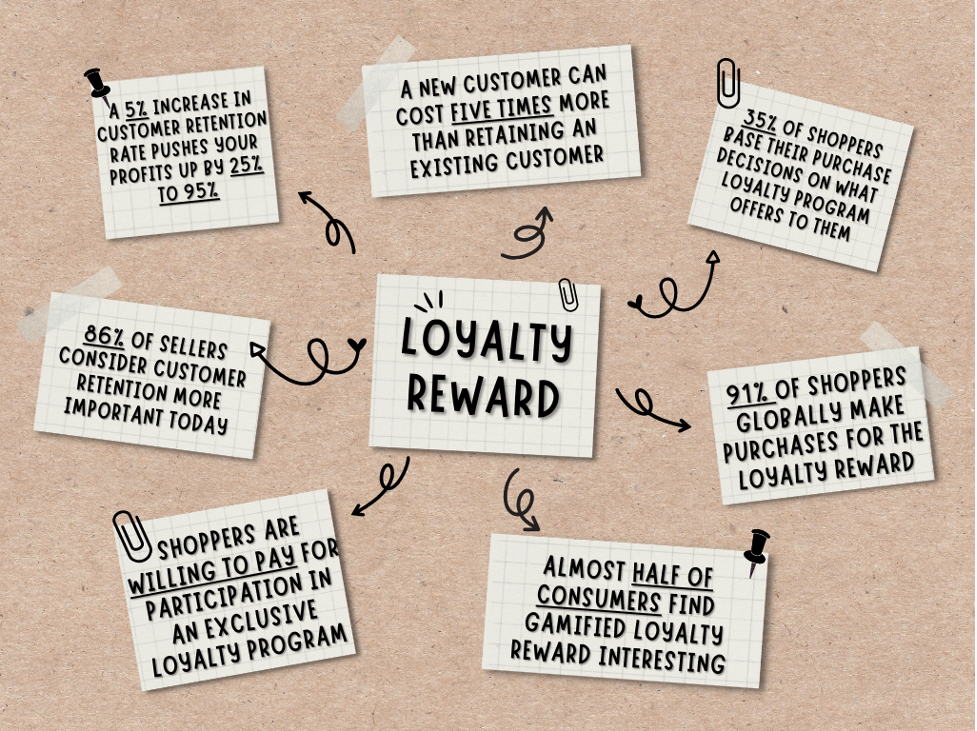 Bottom line: it is more profitable to aim your available marketing budget to nurture the relationships with existing customers rather than spending that money on finding new customers. More and more business owners understand that, and 86% of sellers consider customer retention more important today than a year ago.
Retain customers with a loyalty program
You may be surprised, but purchasing a product may not be the only top priority for the customers. Earning loyalty rewards is the second top reason for the purchase.
More than 91% of shoppers globally make purchases for the loyalty reward. And more than 35 % of shoppers base their purchase decisions on the reward a store's loyalty program offers to them.
Shoppers find loyalty programs so important not because of money they get in return for their purchase. They will be almost equally drawn for a loyalty program with the $100,000 or $1 million grand prize, report shows.
Customers see a reward program as a channel for getting exclusive product updates or VIP events. They are even willing to pay for participation in a loyalty program for its exclusive awards – almost 63% participate in at least one paywalled loyalty program.
And some customers simply say loyalty reward programs are just fun. That's why a gamification of the reward points is an interesting approach for almost half of consumers.
How to build a full-featured loyalty program in Magento
Magento 2 is a top-10 eCommerce platform globally, yet it does not offer the functionality for building a loyalty program out-of-the-box. Here is where a Magento 2 Reward Points extension comes handy.
With this module your store gets a tool that is capable of transforming your shoppers into your brand advocates. Build a rewarding loyalty program that incentivizes purchases, and encourages social media promotions alongside referral sales.
Your program will also be fun to engage with due to its gamification. By splitting it into levels. Configure each level to provide a unique set of benefits, making it interesting for customers to achieve a higher loyalty tier.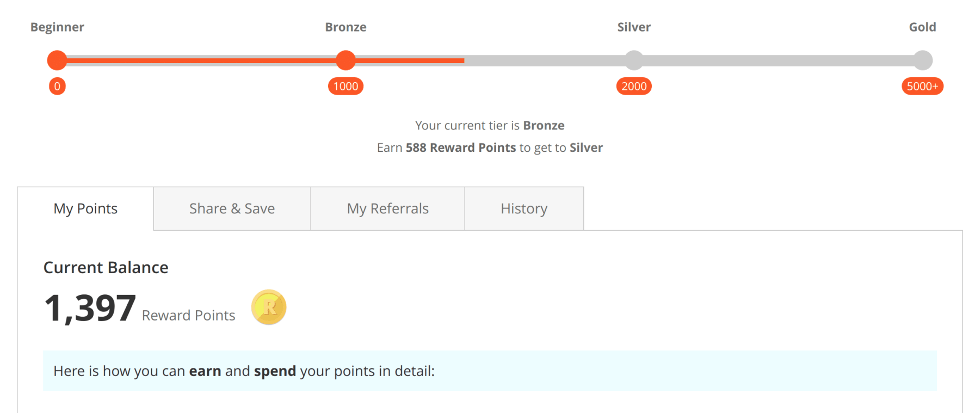 Also, add an additional level of satisfaction with unexpected surprise rewards – at least 61% of consumers say this is the most important way a brand can interact with them.
In conclusion
Rewarding your customers for their shopping and other activities in your store is a proven method for increasing revenue. It also helps in acquiring new customers with lower expenses: over 70% of consumers are more likely to recommend a brand with a good loyalty program.
The Reward Points Magento 2 extension is a tool to build an engaging loyalty program in your store. It not only provides gamification, making it more interesting for customers to participate. This tool also assists your clients in understanding your rewards program, which is an important factor for over 13% of shoppers.
Use reward points extension to create a mutually beneficial environment, leading to increased customer satisfaction and business growth.