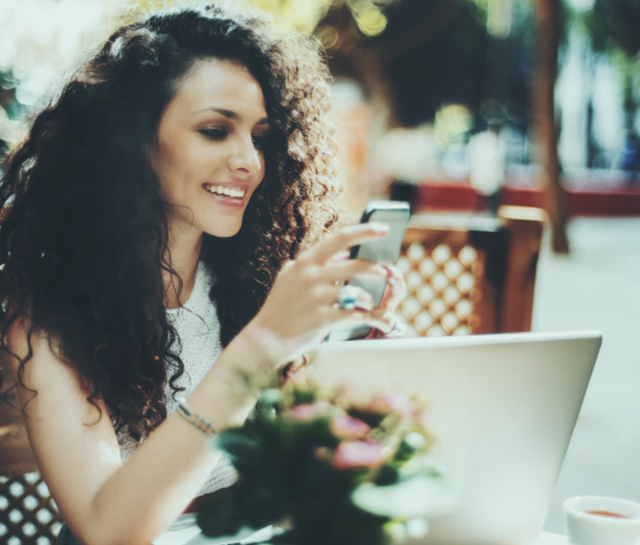 Have you ever tried conventional online dating, and just had a hard time making real connections? In that case, it's the dating site's turn to say "it's not you, it's me". Most dating sites are great for helping people meet each other, but not so great once it's time for the "dating" part to happen. This is mainly because it's almost impossible to develop a relationship via text chat, which is usually all you have to work with on the average online dating site.
Of course, millions of people still use online dating sites, because they're able to meet up in person with whoever they matched with online. It's not that these dating sites don't work; it's that they could work better.
If you've been unsuccessful in making a relationship work within a typical online dating site, it's possible that the missing ingredient was webcam chatting. But how does online dating work with webcam chats added to the mix? You might just be surprised at everything they can do for your online relationships. Not only can webcam chats help you grow a relationship online, but they can also help you feel more confident in the people you're talking with as you search for that special someone.
Webcam chats help you weed out the non-starters
For every person you think has potential, you could come across dozens of people who don't pique your interest in the slightest. Maybe they just aren't your type, or there were some red flags in their profile – whatever the reason, you end up making judgement calls based on what you can see of the potential matches.
On your average online dating site, a lot of incompatible matches can still fall through the cracks and into your private messages. Why would this happen? It could be thanks to their photo-editing skills, or because they used outdated pictures in which they looked more youthful. Or, it could be because they're using a fake profile in order to scam you out of your time, money, or both.
If you're using webcam chats, however, none of these things will be an issue. You'll be able to confirm what they look like on-camera, which will rule out a huge percentage of the usual dating scams. Identity theft could still be an issue, but at least those types of scams are easier to guard against – just avoid giving out your personal information.
Webcam chats let you meet people from all over the globe
A big part of online dating with webcam chats is the search process. Instead of swiping through profiles, you're matched with people who are also webcam chatting, so you can meet face-to-face. If you're on a dating site like Flingster, you'll be able to meet people both nationally and internationally as you search for a romantic interest.
Even though you're there for a specific purpose, it doesn't hurt to stop and smell the flowers. After all, you'll be having the conversation anyway to decide whether you like each other, right? If you want to show that you're genuinely interested, ask about not only their hobbies, favorite bands, etc., but also their cultural background. Most people love telling strangers about their country, as well as hearing about a different country in return. Even if the relationship doesn't end up going anywhere, you'll still get to learn a bit more about the world you live in.
How can you get these conversations started? It could be something simple – maybe they're wearing some unique jewelry, or you notice that they're preparing coffee in a way that's unfamiliar to you. Just pay attention; you'll probably pick up on something you don't recognize soon enough. Don't be shy about bringing it up; rather than seeming overly curious, you'll seem interested to know more about them.
Webcam chats help you bond with your romantic interest
Once you've found the person you really connect with, it's time to move forward with the relationship. This is webcam chat's time to shine, especially compared to the online dating sites that only offer text chats. Rather than putting off essentially the entire relationship until you can meet in person, webcam chats enable you to start growing your bond right away. Not only that, but you can continue the relationship online for as long as you want.
As you spend more time webcam chatting together, you'll find your rhythm. Just like the relationships you can have in the real world, your online relationships can look like just about anything. Did you start by bonding over your shared love for golden retrievers, or is your connection based on your overall personalities, and it doesn't even matter what you talk about? Figure out what makes the relationship tick, and see how webcam chats can help you keep it going – chances are, it won't be that hard at all.
Webcam chats let your relationship grow
Aside from conversations about anything and everything, what are webcam chats good for where an online relationship is concerned? You might be surprised!
For one thing, webcam chats are a great venue for virtual date night. Can't go a restaurant together? Simply set up your own candle-lit dinners, have food delivered, and enjoy the meal while webcam chatting with each other.
Looking for something less formal? Try regular movie nights. Not only can you take turns suggesting your favorite films, but you can see each other's reactions as each scene plays out. Break out the snack foods, pop the popcorn, and have fun making memories together.
What about the memories you can make after dinner? If you've chosen the right dating site, you and your date can get intimate over webcam chats too.
Will you use webcam chats next time you're looking for a date online?
If you make them a part of your online dating experience, you won't have to worry about starting a relationship with someone who lives on the other side of the world – webcam chats can connect you both, no matter where you happen to be.