Sports are in the Slovenian DNA. And for this reason, it is not surprising that there are Slovenian athletes in much of the world, several also playing an important role in the United States, for example.
Many of those have marked their names in Slovenian sports. The achievements of Slovenian athletes are truly exceptional: they achieve their best results in skiing, athletics, basketball, hockey, volleyball, handball, soccer to mention a few.
As sport occupies a very special place in Slovenia, a special day has also been dedicated to it: Slovenian Sports Day.
Counting on the help of our expert, Tomaš Selinec, we created this list of the best Slovenian athletes of all-time.
Who Are the Better Known Slovenia Athletes of These Days?
Area wise, Slovenia is a tiny country. But at the same time, they are a true phenomenon when it comes to the successes of their athletes.
They are getting the best results and medals in different sports. Here we introduce you to some of the most recognized names, who stand out for their achievements in the world.
Primoz Roglic
Roglic is originally from Zagorje ob Savi, a mining town, and spent much of his sporting career as a ski jumper. He even won a gold medal in a World Junior Ski Jumping Championships.
Only in 2011, at the age of 22, did he fully dedicate himself to cycling. He is a stage racing specialist and has already won many stage races in one week. In 2019 he won the general classification of the Vuelta in Spain, and also the Classification by points that same year.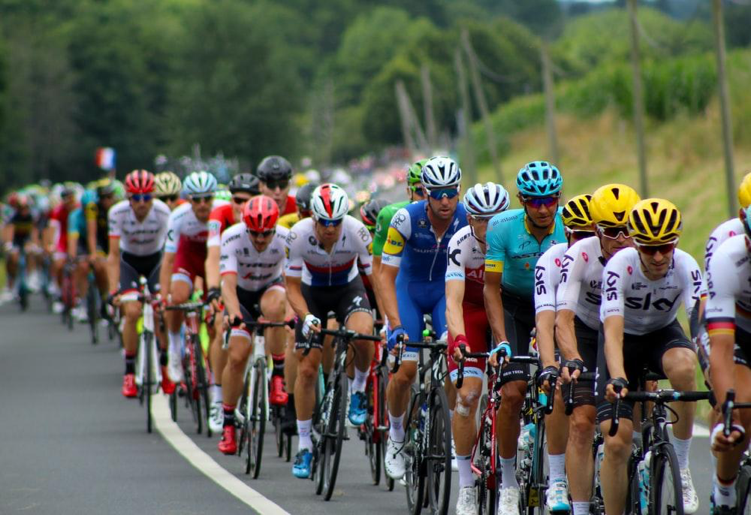 All these successes "helped" him to be voted the best Slovenian athlete in 2019.
In 2020 he is doing very well in the Tour de France, where together with Tadej Pogacar he competes to win the general classification.
Tadej Pogacar
At only 22 years old, Tadej Pogacar is one of the names of cycling and in 2020 one of the most important cyclists in the famous Tour de France .
Pogacar was born in the central part of Slovenia. She began her sports career training football, but at the age of 9 she changed sports and in 2019 he already finished third in the Tour of Spain.
Goran Dragic
Although we think that Goran Dragic does not need any kind of introduction, we are going to dedicate a few words to him.
As a child he was dedicated to soccer, however, an injury forced him to change sport. The change of interest turned into a very successful story. Since 2004 he has won many titles – his last title that brought Slovenians the most pride is the gold medal at the EuroBasket in 2017.
He's one of those players who's been rocking the NBA over the last years. Here are the NBA teams the Slovene has played for:
Phoenix Suns – Twice
Houston Rockets
Miami Heat
Luka Doncic
The other player who's been writing the Slovenian historical tale is Luka Doncic. He started his basketball career in Ljubljana and in 2012, at just 13 years old, he started playing for Real Madrid.
He became the youngest Real Madrid Basketball player to debut in the ABC league.
Little by little he became a player with extraordinary skills and in 2018 he completed a dream move to the NBA where he plays for the Dallas Mavericks.
Doncic is labelled as one of the most promising NBA players and if he can't make it with the Mavs, it is almost certain he will be able to sign for a big club in the NBA sooner or later.
In case you'd like to wager on Doncic's future or whether he will win the NBA this season with his current team or not, you can explore the best Slovenia bookmakers out there on MightyTips, our trusted free betting tips website.
Tina Maze
The skier Tina Maze is one of the most successful athletes in the world. At 5 years old she won her first competition and, believe it or not, she was already skiing in the World Cup at only 15..
Tina is the third woman in history to win all ski disciplines in a single season.
With such an incredible list of accomplishments, Tina is an inspiration in the Ski scenario to youngsters in Slovenia and around the world.
Petra Majdic
Petra is the most successful Slovenian cross-country skier. Despite her incredible number of victories, she is best known for her Olympic bronze.
During a warm-up at the 2010 Vancouver Olympics, she injured himself and suffered four broken ribs, which subsequently punctured her lung.
Even with these injuries, Petra won a bronze medal at those Olympics, for which the President of Slovenia awarded her the Order of Gold.
She even received the Terry Fox Award, which represents bravery, humility and extraordinary athletic abilities.
Jan Oblak
Perhaps the best-known name on this list, Jan is a professional Slovenian footballer who plays for Atletico Madrid and for the Slovenian national team as a goalkeeper.
At 17 he signed for Benfica, and then completed a move to Atletico, becoming the most expensive La Liga goalkeeper of all time. In 2012, Jan played for the senior national team for the first time.
After 2015 he became the first goalkeeper of the national team, and although he's never won the UEFA Champions League for Atleti, he's been to the Final twice, and experienced the second-tier European trophy by winning the Europa League.
Some names within this list are absolute superstars, while others are rising stars who are still trying to thrive. However, what unites them is the fact that all of them are Slovene heroes that inspire people within the country and overseas as well.
Slovenci so v samem vrhu v več športnih disciplinah. Imajo igralce v največjih ekipah v nogometu in košarki, Slovenija je tudi svetovna velesila v kolesarstvu. Izjemni so zimski športniki, ki so večkrat zasedali najvišja mesta in osvajali svetovne pokale in olimpijske medalje. Ni važno od športa, vedno se najde slovenec, ki je v njem dober. Za vsak šport pa lahko stavite na svoje favorite in slovence, zato si preglejte vse stave in stavite še danes na sportne stavnice.
After this list of seven athletes, we'd like to ask you, how many of those you know, or at the very least, have heard of?
Let us know your thoughts!