Any iPhone, iPad or iPod Touch users out there feeling a little left out that your Android-carrying friends all have access to Xbox SmartGlass? You won't have to anymore because Microsoft's potentially revolutionary app is now available on the App Store.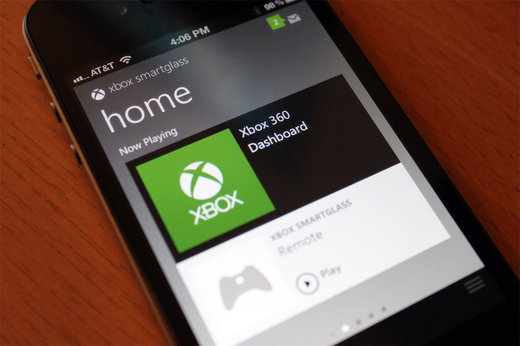 The app was launched for Android a little over a week ago and will give you a whole new way to control your Xbox using your iOS device of choice. Here's some of the thing you can do with Xbox SmartGlass:
Navigate your Xbox 360 with swipe and tap
Use your phone's keyboard to type to your Xbox 360
Browse the Internet on your Xbox 360 with full keyboard and zooming
Play, pause, fast forward, rewind, and stop videos and music on your Xbox 360
Search the full Xbox catalog of music, video, and games
Enjoy rich, interactive experiences from select game and entertainment content creators
Track and compare your achievements with your Xbox friends
Change up your 3D avatar
Message your Xbox friends
Edit your Xbox profile
Xbox SmartGlass is actually an update to the existing Xbox Live app but it provides for a better interface and gives iOS users an entry-point to future functionality such as screen-to-screen interaction in games, movies, TV shows and other media. The only downside at this moment for iOS users is that the app is not optimized for the iPhone 5, which is weird considering it's one of Apple's most popular devices, but we're sure this will get fixed soon enough.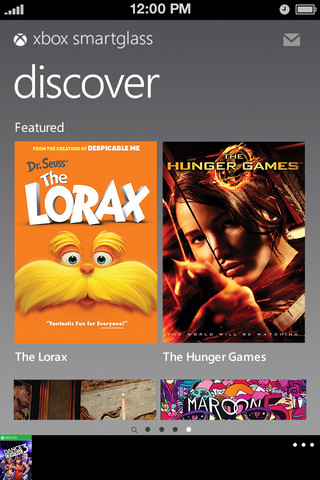 Any iOS Xbox users stoked that Xbox SmartGlass is now available for your iOS device? What kind of features would you like to see in future updates? Share your thoughts in the comments below!
[via iTunes]