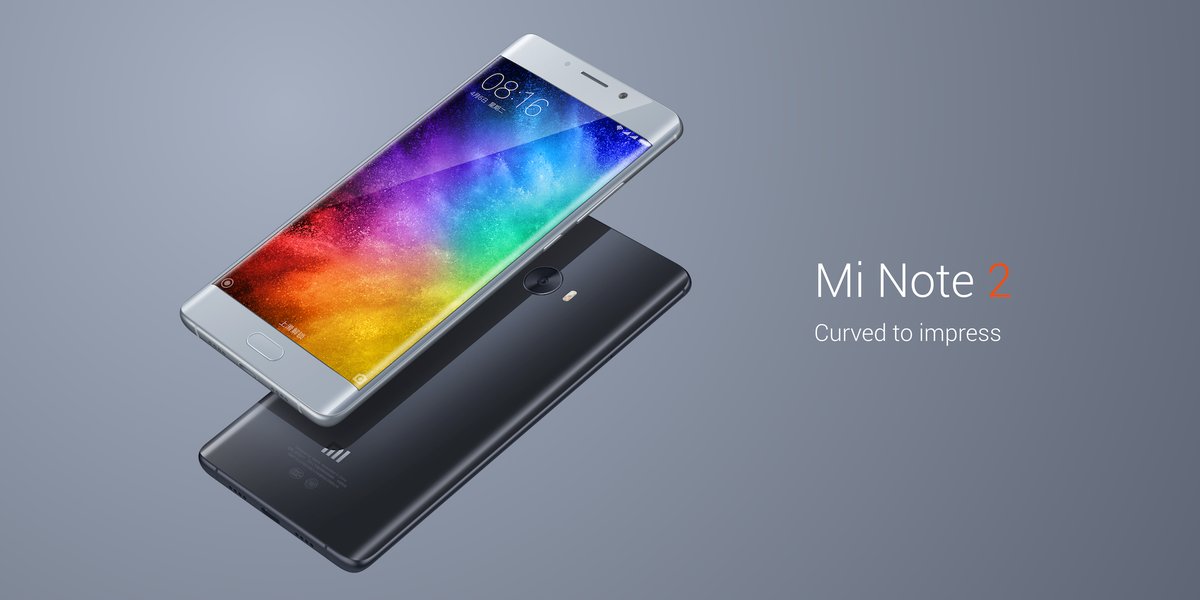 Xiaomi Mi Note 2 is set to have its prices slashed after Xiaomi launches and releases it's successor, the Xiaomi Mi Note 3. The Xiaomi Mi Note 3 is set to release in the coming few days, and with it, the Xiaomi Mi Note 2 will reduce in prices. This is due to the simple fact of product value economics. The value of the device decreases as time passes by, especially with a release of a 3rd generation successor.
It is unconfirmed yet by how or when the Xiaomi Mi Note 2 prices will be reduced, however for smartphone giants, it takes around a week for prices to significantly drop after a newer generation release with drops as far as $100.
However, just because the price value of the device is reduced, it does not necessarily mean the product is of no use. Reviews of the device suggest that it is a very reliable and up-to-standard device. In fact, the specifications on this device are still considered high end. The Xiaomi Mi Note 2 comes with a 5.7-inch 1920 x 1080p flexible OLED display with urves around the edges, an impressive 2.35GHz Snapdragon 821 processor chipset with a max of 6GB RAM.
The primary camera on the device is what sets the Xiaomi Mi Note 2 apart from it's competitors in its price range. With a 22.5 MP, f/2.0, EIS (gyro), phase detection autofocus, dual-LED (dual tone) flash camera and 64 GB internal memory storage capabilities, this device is something to keep an eye out for in the days to come.