Yahoo has released a new set of information regarding the malware attack which is now reportedly affecting more people than the company had originally thought. Along with admitting that the malware may have hit people outside of Europe, it is also letting users know that the attacks continued on longer than it had previously stated.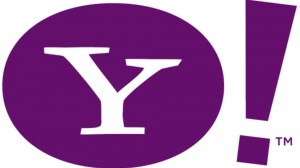 In order to combat potential issues arising from the malware and infections, Yahoo has released a set of guidelines for users who are trying to protect their computers.
As time has gone on, Yahoo has continued to change its statement regarding the malware. Originally, the company said that users were only affected on January 3, then, that was changed to between December 31 and January 3. Once again, the scope of the attack has increased and users that accessed Yahoo as early as December 27 may have been hit.
One Dutch security company, Surfright, has released a report suggesting that as many as 2 million computers may be infected with the malware as a result of the Yahoo attack. However, this number came out before Yahoo's most recent update, so more computers may be infected. According to Surfright, this malware could allow hackers to disable antivirus programs and attain usernames and passwords.
not every ad on the Yahoo advertisement network contained the malicious iframe, but if you have an outdated version of Java Runtime…and you used Yahoo Mail [during] the last 6 days, your computer is likely infected. – Surfright
Researchers with Light Cyber released a report shortly after the attack stating that some of malware was used to turn computers into Bitcoin miners. This is something that used to occur more often when computers were still useful for mining, but hackers usually do not hack PCs with the sole purpose of attaining mining power anymore, but in this situation, they did.
Yahoo is telling users to make sure that they have the most recent Windows PC security patches applied on their computer. On top of that, people should be using an antivirus application and they should be updating to the most recent versions of Java and Adobe.
Summary

: Yahoo has released a statement informing users that its ad network malware attack may have affected more people than originally reported. In total, there may be millions of computers infected with malware and Yahoo is trying to make sure that its users protect their computers as best as possible.

Image Credit: digitaltrends